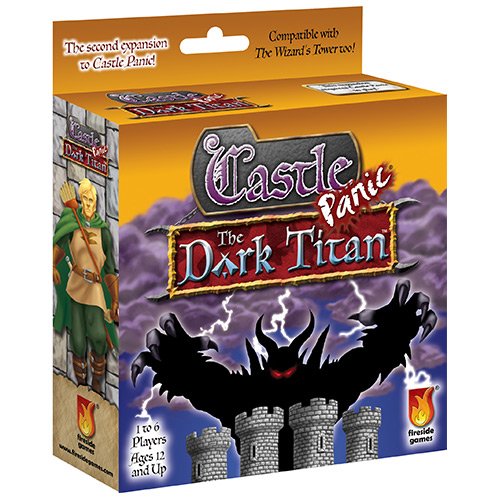 Expansions
Expansions take you deeper into the world of Castle Panic, by adding new monsters and new defenses to the core game.
The Dark Titan has arrived! Are you prepared? The Origins Award–winning second expansion to Castle Panic is available now!
(The Dark Titan requires Castle Panic to play.)
Overview
Players must stand together more than ever as The Dark Titan Agranok returns from banishment seeking vengeance. He will lay seige to your Castle with help from new Monsters, such as the Dark Sorceress, Elite Monsters, and a Boom Troll.
You get more reinforcements with the Cavalier, Boiling Oil, and Support Tokens, such as the Supply Wagon. Play them wisely and you could save the Castle. But Agranok and his team have many tricks and can overpower you if you don't stay alert!
Gather your forces. The Dark Titan is here!
(The Dark Titan requires Castle Panic to play.)
Designed by Justin De Witt

Game Includes
Rulebook

1 Agranok Token

5 Agranok cards

5 Castle Cards

17 Monster Tokens

3 Support Tokens

1 Cavalier Token

1 plastic stand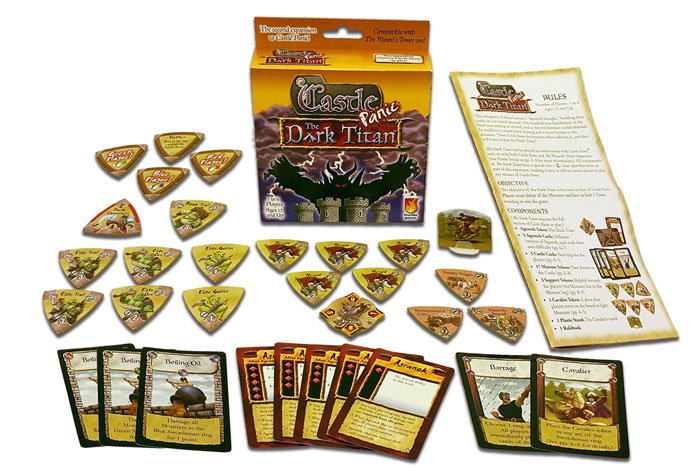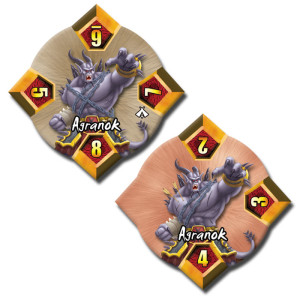 The Dark Titan Agranok is an 8-point Monster so tough his token is double-sided to hold all his hit points!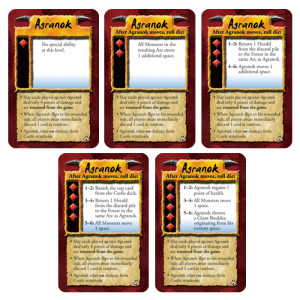 Agranok has 5 different difficulty levels. Tailor your play experience by choosing or pick a card randomly.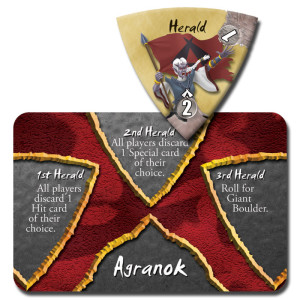 When pulled, Heralds are placed on the back of the Agranok card and indicate when Agranok will appear.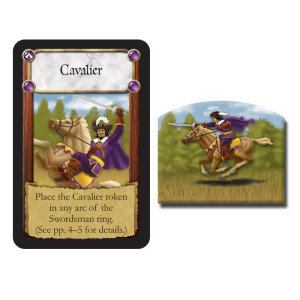 The Cavalier is on your side and can deal up to 2 points of damage to Monster(s) in the same space.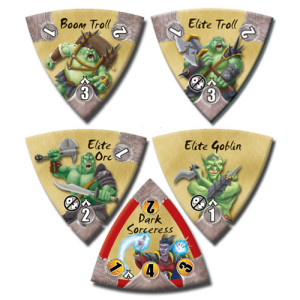 New Monsters joining Agranok include Elite Goblins, Orcs, and Trolls, as well as a Boom Troll and the Dark Sorceress.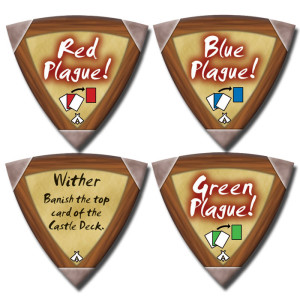 Plague tokens force players to discard cards and Wither banishes a card from the game.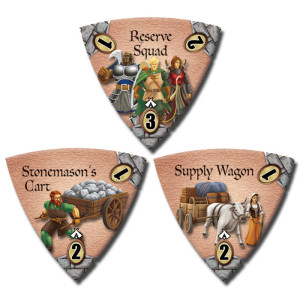 Support tokens work for you by conferring special advantages if they make it all the way to the Castle.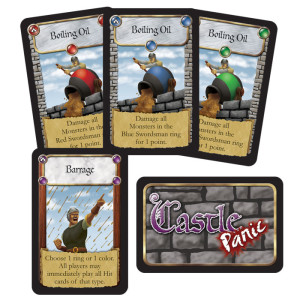 New Castle Deck cards, such as Boiling Oil and Barrage, will come to your aid as well.
Base Game & Other Expansions
The Dark Titan requires the base game Castle Panic to play. It is also compatible with The Wizard's Tower and the Engines of War expansion for Castle Panic.