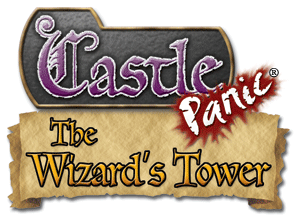 Frequently Asked Questions
We have put together this FAQ page to answer the most frequently asked questions we receive, so you can get back to playing your game!
If you don't find the answer to your question here, please contact us, so that we can help you get back on track.
Game Play
If you have a question about Game Play for a specific game, choose your game from the list below and follow the link to that game's specific FAQ page.
Castle Panic: The Wizard's Tower
Monsters
When a Climbing Troll encounters a Wall that is on fire, the Climbing Troll bypasses the Wall and moves from the Swordsman ring into the Castle ring as usual and then catches fire. A new Flame token is added to the Climbing Troll, but the Flame token is not removed from the Wall. Damage from the Flame token is not taken until the next Move Monsters Phase, however.
Yes, the Ogre is a bigger, tougher monster that takes 4 points to kill and is worth 4 points.
Yes. The three "special range" Monsters (Cyclops, Centaur, and Golem) all have the same rule. If they are damaged at all in their vulnerable ring, they are immediately slain. It doesn't matter if that damage is done by a Hit card or a Wizard card.