Welcome, Retailers!
Fireside Games believes in supporting our valued retailers and distributors. On this page, you can sign up for our Newsletter, register for a retailer account, sign in to your account, add your store to our locator, check our warehouse stock status, and access resources to help promote our games. Please feel free to use these resources as you see fit. Thank you for your partnership!
Store Locator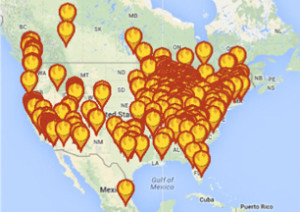 Send us your store information by clicking the link below, and we'll add you to the map!
Inventory Status
Status reflects stock in our warehouse. If your distributor is out, contact us. We can help!
Bears!
Bears! Trail Mix'd
Castle Panic
– The Dark Titan
– Engines of War
– The Wizard's Tower
Dastardly Dirigibles
Dead Panic
Here, Kitty, Kitty!
Hotshots
Kaiju Crush
Munchkin Panic
The Village Crone
Resources
Below you will find Marketing Kits for each game that include press releases, images of the boxes and game components, web banners, sell sheets, and printable shelf-talkers. Please feel free to use these resources as you see fit to promote our games in your stores. To request additional resources, please contact Customer Service on our Contact Us page.
8.5" x 11" Quick Start Guides
18" x 24" Quick Start Guides
Firefighter Donation Digital Assets
Current Games
Each Marketing Kit contains images of the box and game components, the game logo, the sell sheet, web banners, a shelf-talker, a still TV ad, a Facebook ad, and one-sheet Quick Start Guides. Feel free to customize these for your stores to maximize sales.