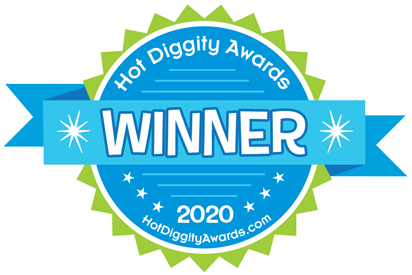 We're thrilled to announce that My First Castle Panic has been awarded a Hot Diggity Seal of Approval!

The Hot Diggity Seal of Approval is awarded to the best products for families and pets. Their seal "signifies innovation, quality, entertainment and/or educational value, and a commitment to excellence." Thank you to the team at Hot Diggity. We are honored to be chosen!
If you haven't had the pleasure of seeing your preschoolers play My First Castle Panic independently for hours, you've got to check it out.