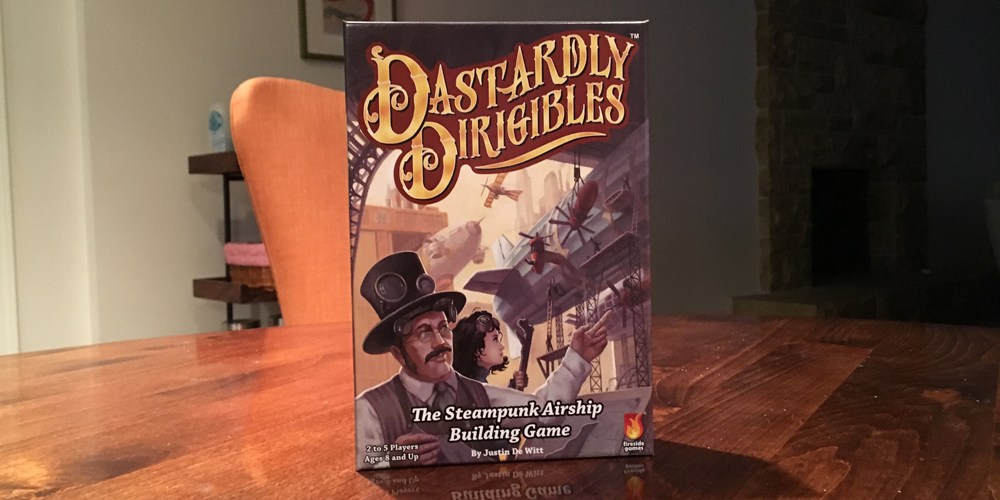 *Bite the Tooth: to be successful or achieve your goal
The first wave of reviews for Dastardly Dirigibles have arrived, and they are splendid indeed! We are quite pleased to share these with you as we twirl our mustaches with pride.
Ddoplayers.org claims that "Dastardly Dirigibles is a fun game that is easy to learn. With a lot of depth to it."
Dave Banks of GeekDad.com quite thoroughly enjoyed the game and specifically calls out how enjoyable it is for players of different ages, "It's simple enough for young kids to play, while having enough strategy to become a more challenging game for more serious players." He wraps up with high praise, "Dastardly Dirigibles is a truly enjoyable game that has great art, plays quickly, and encourages laughter in its play, resulting in an all-around great family-friendly game that is definitely worth checking out."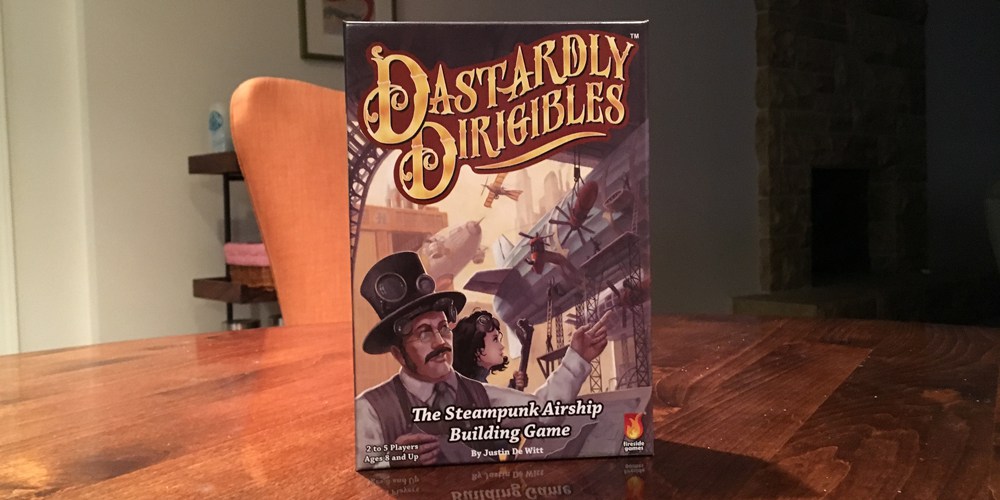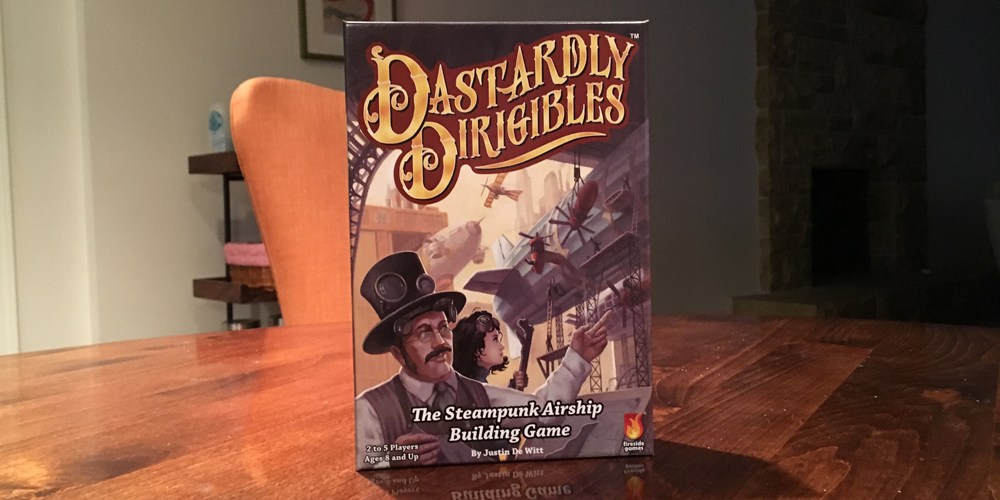 Marco at Marcowargamer has posted his video review and determines our airship building game to be "a simple, fun filler with a little bit of backstabbing." Indubitably!

Last, but definitely not least, the famous Zee Garcia from The Dice Tower declares, "Thumbs up from me. Check this one out if you enjoy the genre. If you're looking for a cool card game that gives you a neat new setting, look into Dastardly Dirigibles."
Many thanks for the kind words! We'll be posting more reviews shortly, but if you're already convinced, you can trot on over to our shop and pick up a copy today!