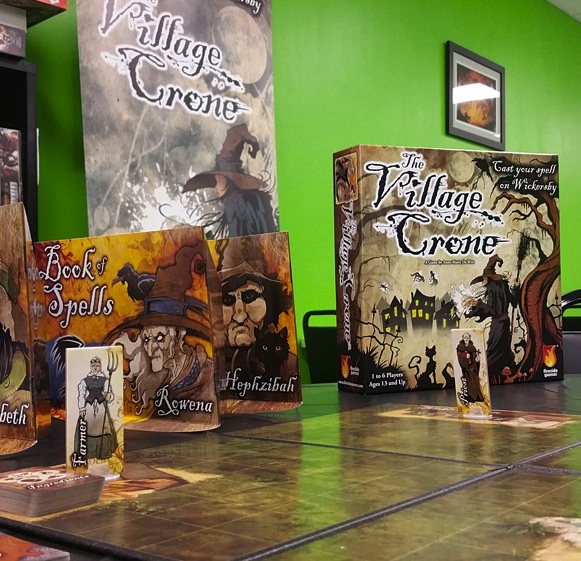 Two more stops on our Something Wicked tour led us back to Connecticut for an evening and then on to Vermont.
Gamer's Gambit in Danbury, Connecticut is a sister store to the Dragon's Den and it made for a great follow up visit.
The Village Crone was a popular table that night as we kept players busy casting spells and foiling plans from the minute we setup the game until closing time.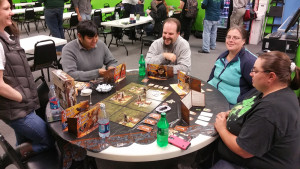 Much like the Dragon's Den, Gamer's Gambit covers a lot of gaming bases from minis, rpgs, comics, and board games to retro video gaming. As Justin browsed the store during a break in the action he noticed that in addition to games, they actually sell used game systems. He even found an old Atari Lynx on the shelf, looking for a new home!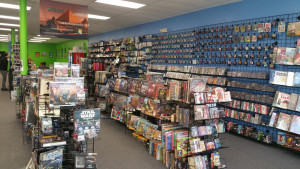 The Manager, Steve, does a great job balancing all the different gaming going on at the store and keeping his customers informed about all the different events happening.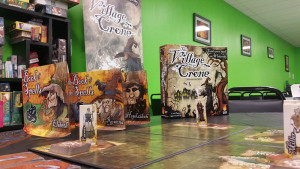 We played multiple games that night and sold every copy of The Village Crone that the store had, so all in all it was a great night. Thanks to all the gamers who came out, we had a great time casting spells with you!
Quarterstaff Games in located in downtown Burlington, Vermont right in the Church Street area. It's a very cool little square filled with local shops, tons of great food and a lot of character. What better place to put a game shop!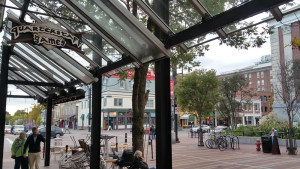 We setup our games on 2 different tables and played several games that night.
At one point Anne-Marie invited the group of Magic players to come and try out the game, but the look of confused horror on their faces confirmed that they were quite comfortable where they were!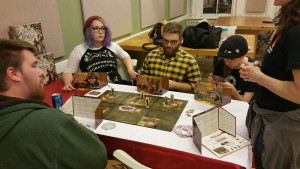 We still packed the tables and taught a whole bunch of players the finer points of witchery, so all in all it was a great night.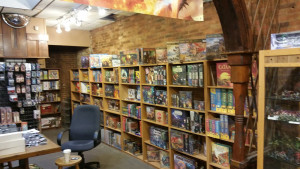 Our thanks to Ben for helping us out that night. We recommend paying Quarterstaff a visit if you get the gaming itch in the Burlington area!
Only two stops left on the Something Wicked tour… see where we'll be next!