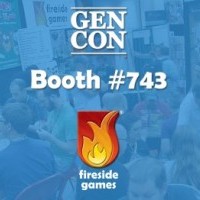 Final preparations are underway for Gen Con 2016, and we couldn't be more excited! We'll have free demos, promos, events, and all kinds of fun!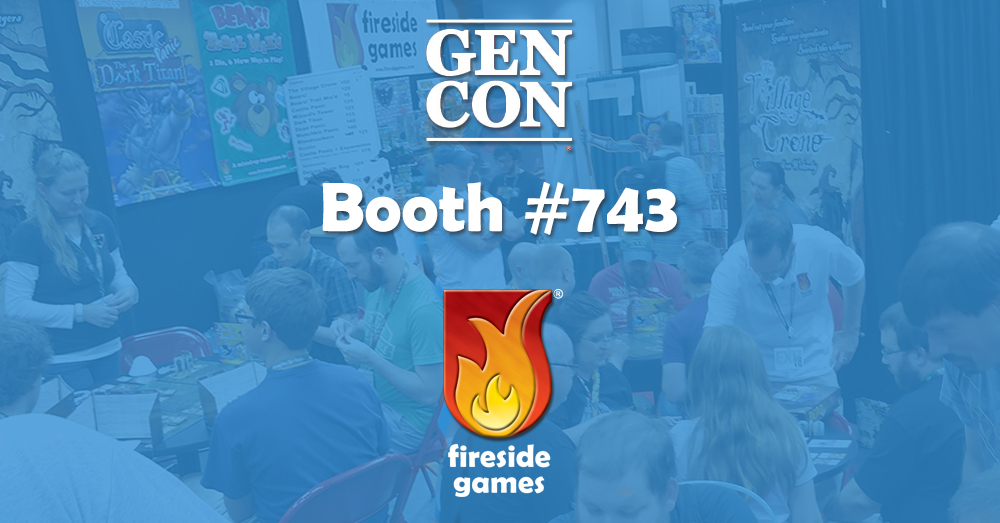 Free Demos in Booth #743: Want to check out the latest games from Fireside? This is the best way to make sure you're taught the rules correctly with friendly people who want to make sure your experience is great. We'll be demoing Star Trek Panic, Here, Kitty, Kitty!, Dastardly Dirigibles, and Bears! in booth #743.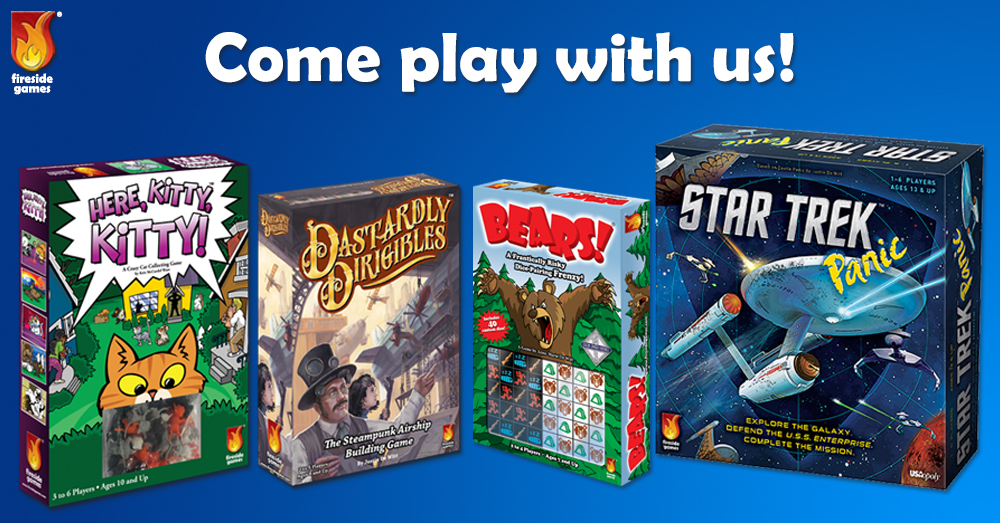 Promos for Demos: We'll also be giving demoers these hard- to-find promos for checking out the games.
• Star Trek Panic: Vulcan Mind-Meld
• Here, Kitty, Kitty!: Milkshake
• Dastardly Dirigibles: Smoke Bomb
• Bears!: Alarm Clock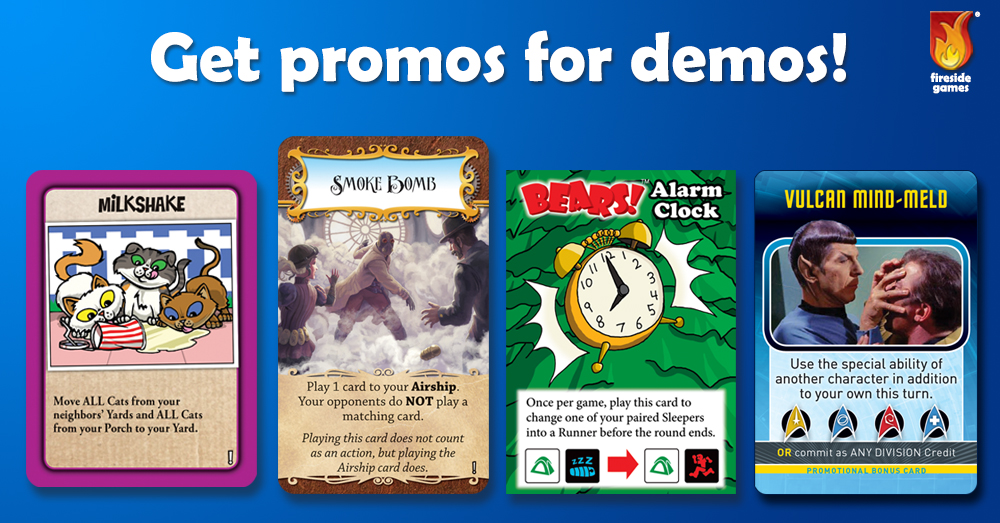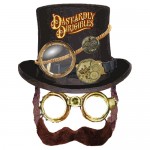 Extras: Dastardly Dirigibles winners can pose with the dapper Heir-on-a-Stick to show their win to the world. And purchasers of Star Trek Panic receive a spare U.S.S. Enterprise! It'll look great on your desk. That is, until you need to replace the one in your game after all of that damage!
Events: This year, Fireside Games is hosting events for the first time! We sold out of our original events within 3 days and opened up more. Just 4 seats remain open. One for Dead Panic, and three for The Village Crone. Click here to sign up. After you click on the link, select the Board Game category to find our events. Hope to see you there!