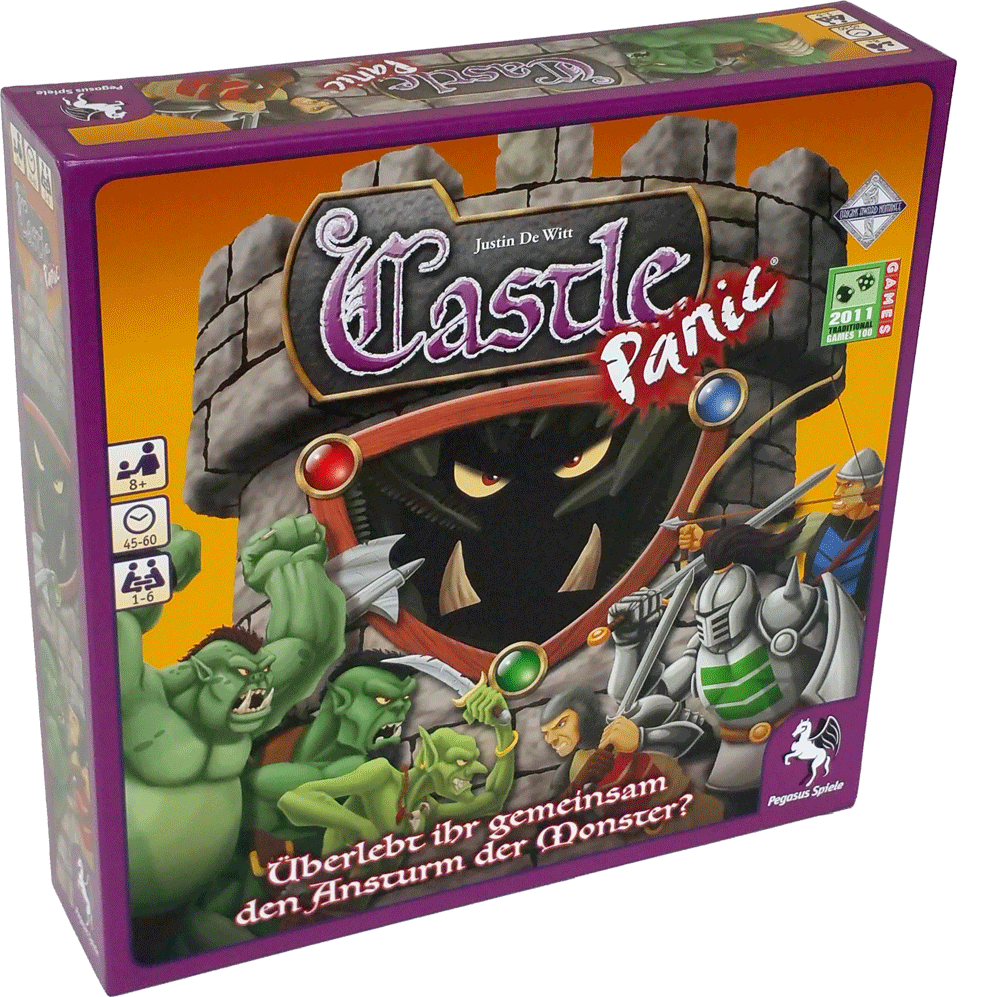 Back in October Castle Panic made its German language debut at Spiel Essen. We received some images of this version (published by Pegasus Spiele under license) and thought it would be fun to share them with you.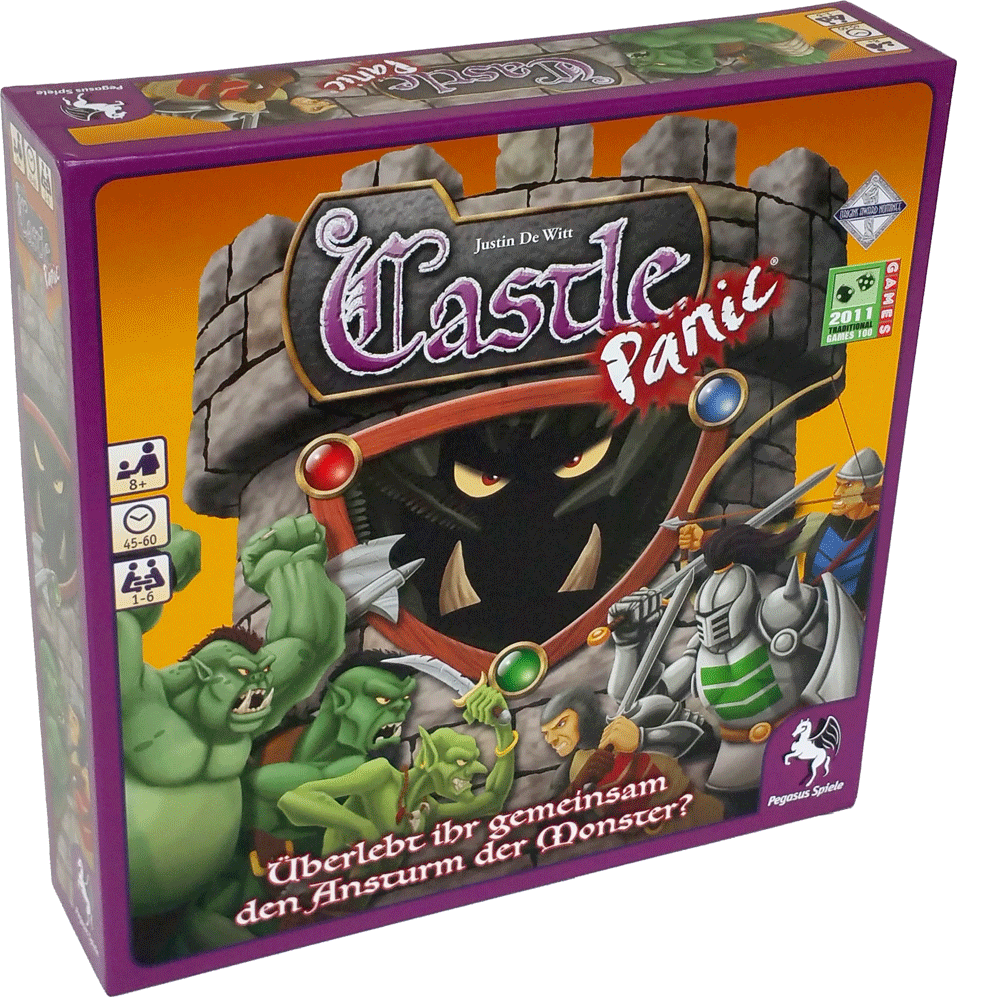 The tokens don't come pre-punched, so if you like punching out your own bits and pieces you would enjoy this version. The board and box are also slightly larger than the English version to fit Pegasus Spiele's standard box size.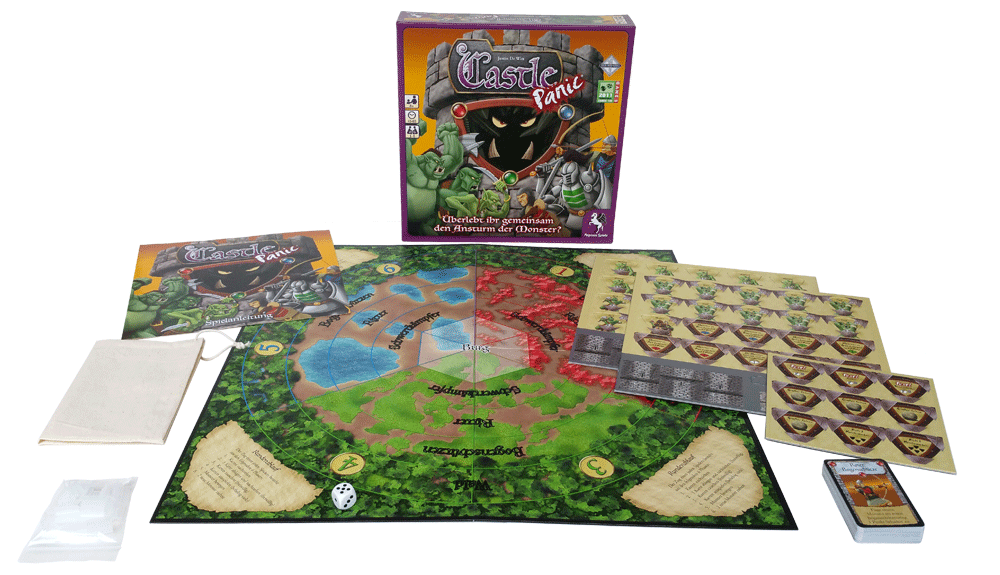 It is fun to see the cards in a different language, as well. A little strange, but definitely cool.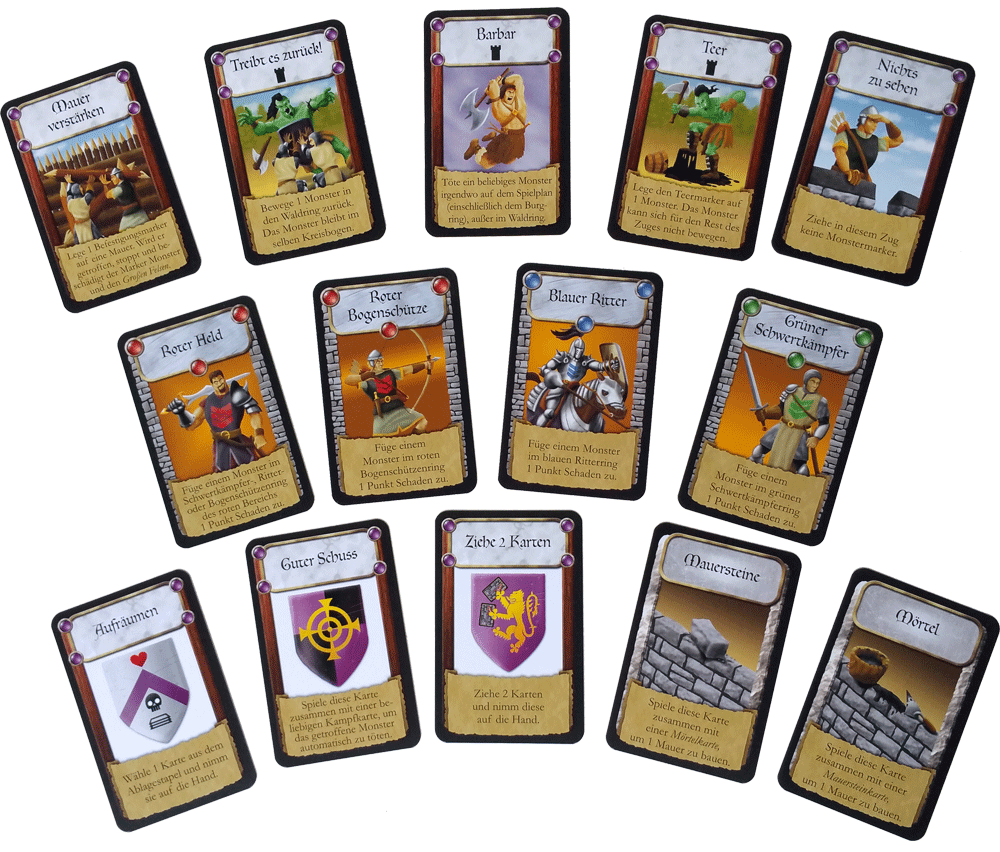 What other languages would you like to see Castle Panic published in? If you are interested in a copy of the German language version, you will have to look for German retailer. It doesn't appear to be available through online sales.