Hotshots, our cooperative, press-your-luck, firefighting game is back on track! We took some time to revise some components, making them even better, and now we are super excited to announce that Hotshots will be available September 20!
The flame minis came out great, and they really need to be seen in person to be fully appreciated. Here's a photo to tide you over for now.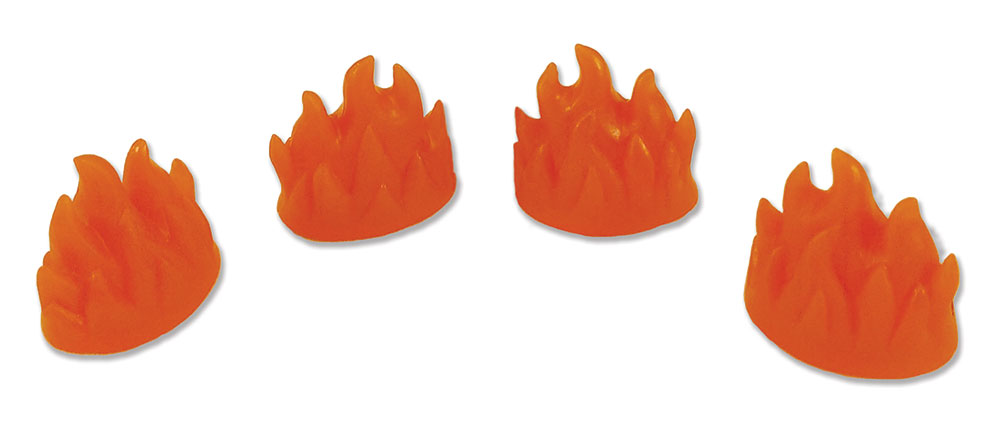 We'll be running demos at Origins this year, so come check us out at booth #106 to try the game for yourself. In addition we'll be posting a video close-up, and How-to-Play video soon.
If you can't wait until then, you can download the rules here and start your firefighter training now!