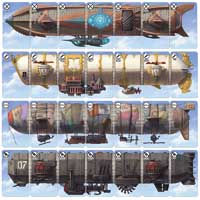 Jeff Provine over at BlogCritics.org just posted a great review of Dastardly Dirigibles! His review covers the gameplay and artwork and comes away with smashingly good praise indeed!
"Going beyond simple icons, the art shines through as each suit stands out, whether in polished white with golden statuary, weighty cast iron hefted by over-sized engines, or the stitched-together Wild cards with banners and tablecloths mixed into the blimps."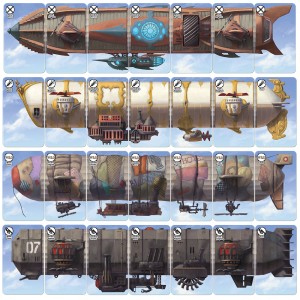 "Famous for its innovative mechanics in Castle Panic, Fireside takes time-tested suit-matching play and raises it to the stratosphere with Dastardly Dirigibles."
Jeff wraps up his review with the summary that "Dastardly Dirigibles is great fun for family and light gamers and a must-play for fans of Steampunk." If you'd like read more, check out the full review here. To see what all the fuss is about, grab a copy from our store and come away with the exclusive Smoke Bomb promo card!