What a way to start the summer! We returned to Origins Game Fair in Columbus, OH after a few years away and were greeted with warm smiles from eager gamers.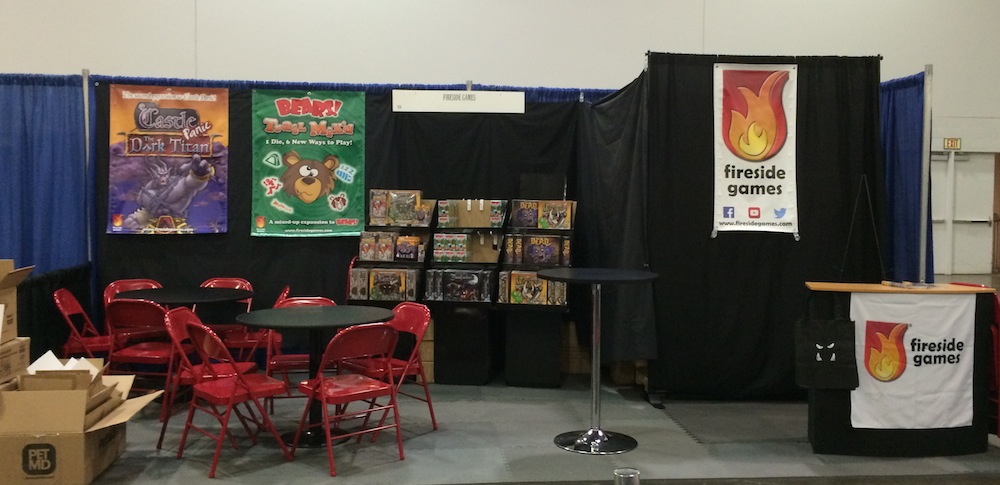 When the hall opened on Thursday morning there was a steady stream of attendees getting their first look around the hall and we even had a few beeline straight to make their Bears! Trail Mix'd purchase. This expansion to our fast-paced, dice-pairing game Bears! doesn't officially release until June 24, but we had a stash of advance copies and people weren't shy about snagging one of their very own.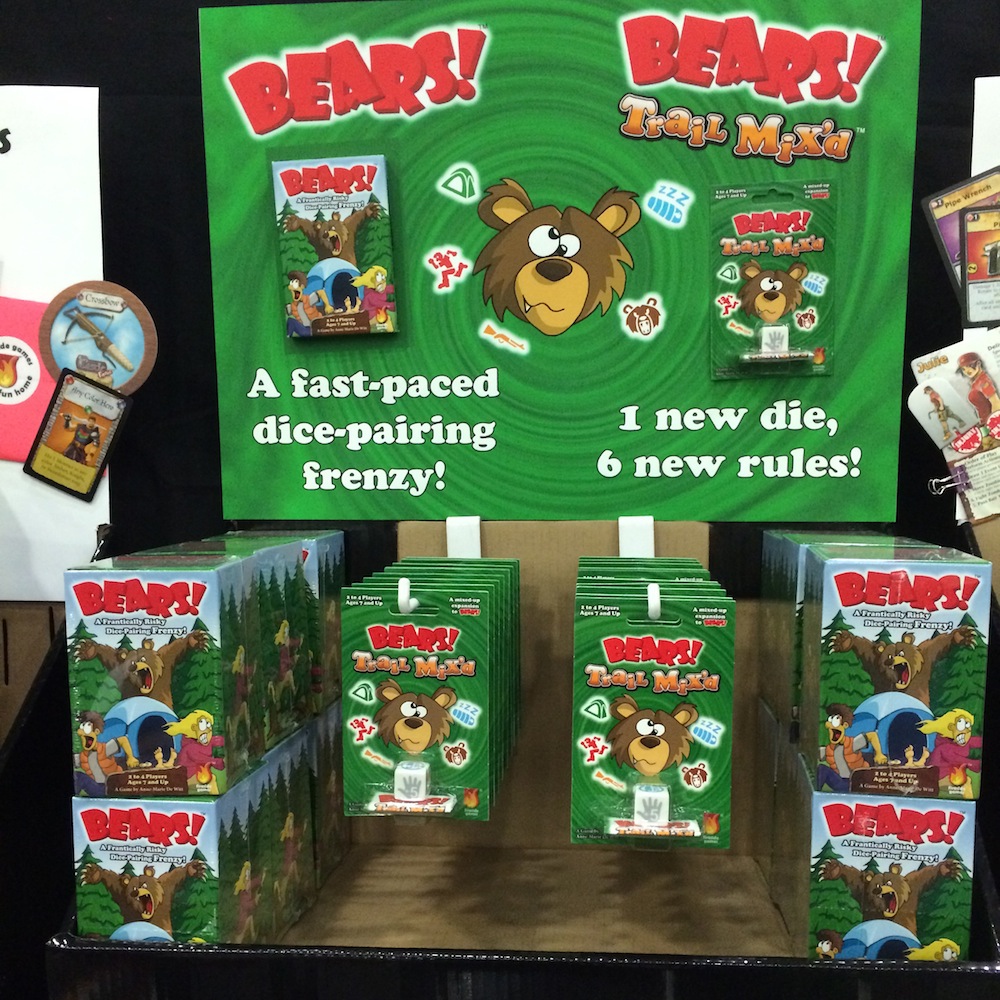 We had a lot of interest in The Dark Titan expansion to Castle Panic and kept that demo table running regularly most of the weekend. There were many Castle Panic first-timers sitting down so they got to experience the true panic the expansion brings to the game. The ratio of wins to losses was pretty evenly matched and everyone seemed to actually enjoy the anxiety brought by the new Monsters and Agranok.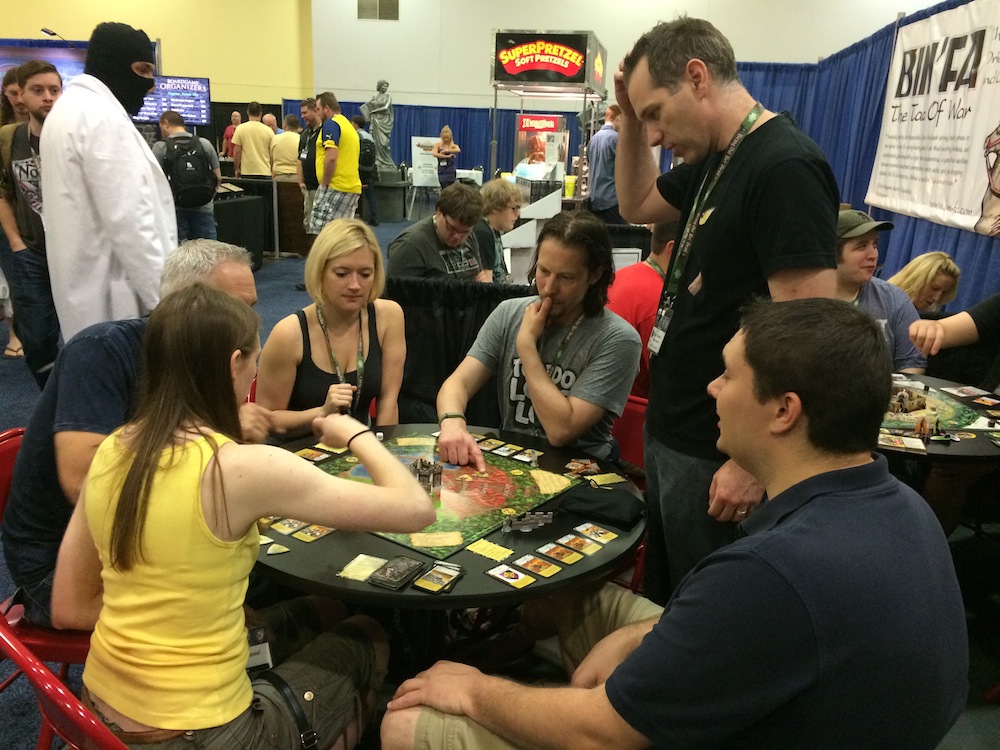 There was a heightened interest in Dead Panic so we cracked open a copy for the second demo table and that one stayed full most of the weekend as well. We had a fantastic play through with a young gamer and her dad. She was a boss at taking out zombies with her chain saw and there were a lot of smiles in that apocalypse.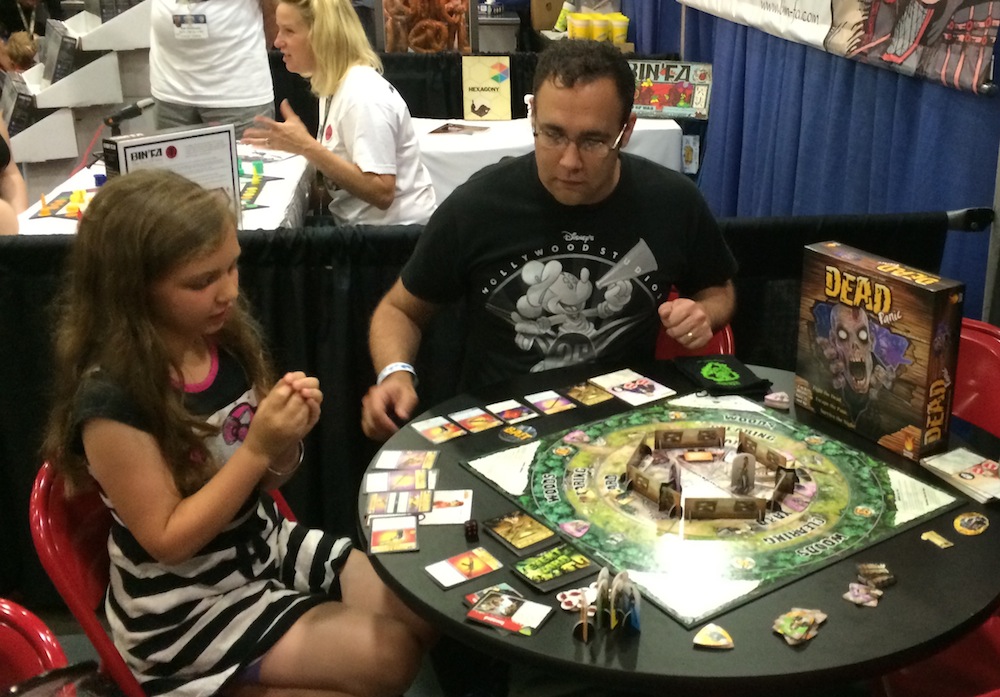 The best thing about doing game conventions is all the familiar faces and the new friends we make, and this year's Origins Game Fair was no exception. We want to thank everyone who came by the booth to say hi, pick up the latest promos, and take a copy of a game home with them.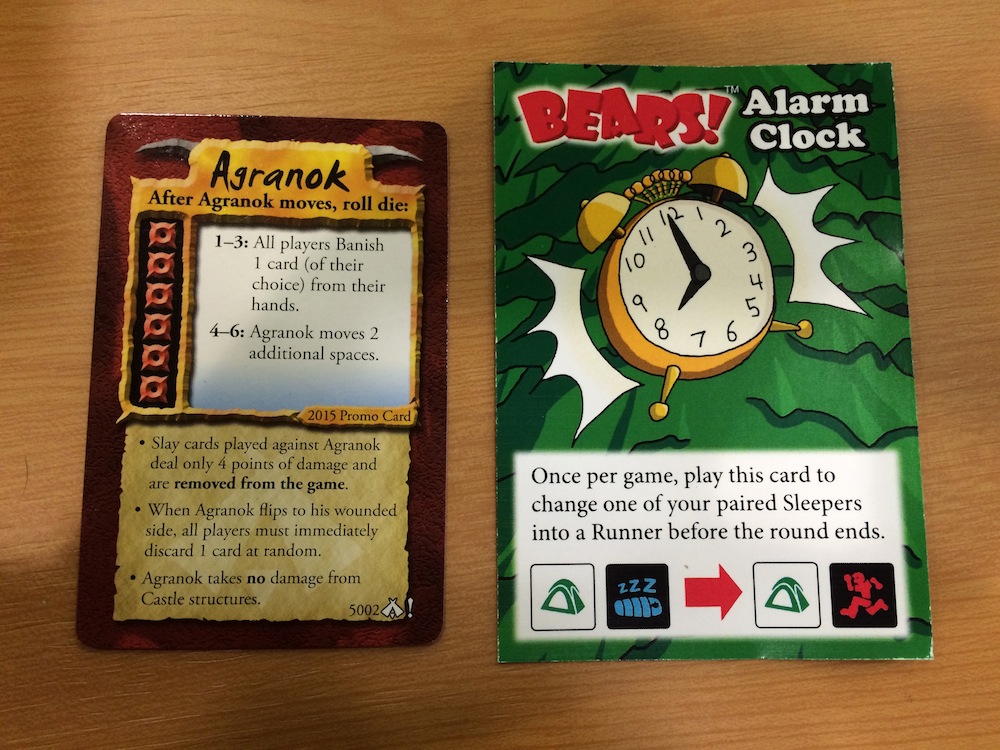 If you missed out on the 6th Level Agranok promo or the Bears! Alarm Clock, don't worry, we'll have them at other shows this year. Check out our Calendar for future appearances.
We hope to see many of you in July at GenCon in Indy. (We'll have The Village Crone on the table there, as well as a special promo you'll want to be sure to pick up.) We'll be in booth #1949.