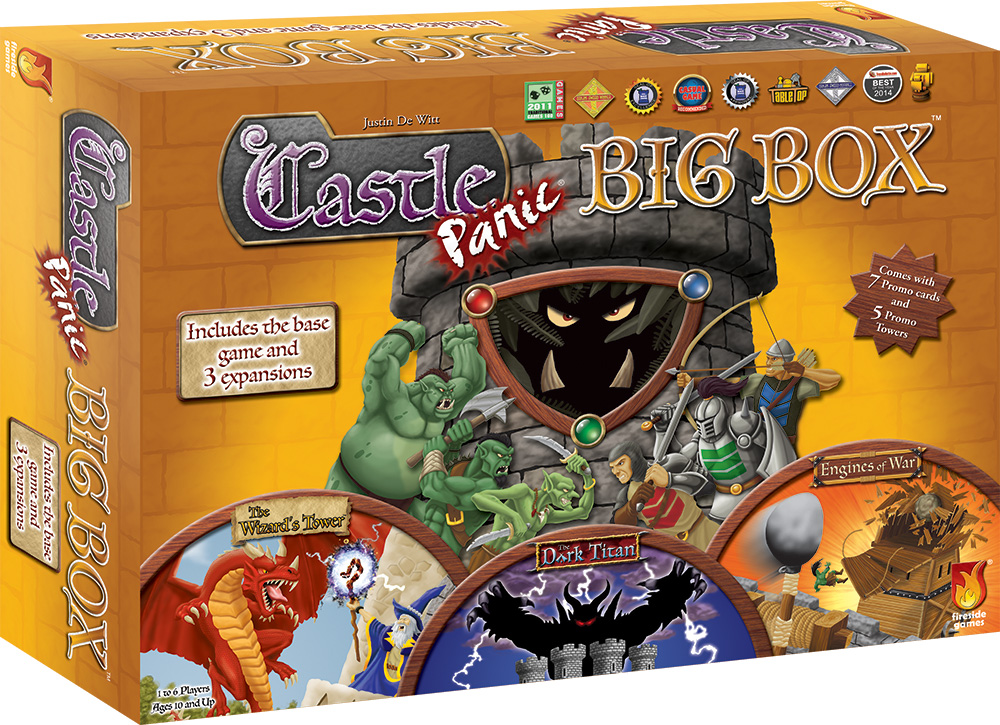 Ten years ago, we launched Fireside Games with the release of Castle Panic. Back then cooperative games were still a new category, and we weren't sure how well our tower defense game was going to be received. It didn't take long to realize Castle Panic had a lot of fans, and they wanted more!
Over the years, we've created 3 expansions to keep players on their toes, and one of the questions we get asked most often is "Can I buy all of them at once?" Now, as we celebrate the 10-year anniversary of Castle Panic, we are super excited to announce the Castle Panic Big Box coming in July!
For the first time ever, we're offering Castle Panic, The Wizard's Tower, The Dark Titan, and Engines of War all in one awesome box. This limited-edition collection includes full versions of all the games as well as 12 promo items. We're including all the promo cards we've created for all the Panic games, as well as all the promo towers originally created as part of International TableTop Day. We've even turned a few non-card promos into playable cards. The promo cards include Any Color Hero, Feather, Crossbow, Fickle Fortune, All for One, Agranok Level 6, and Jury Rig. The promo towers included are from 2015 all the way up to the brand-new 2019 tower, each with their own rule.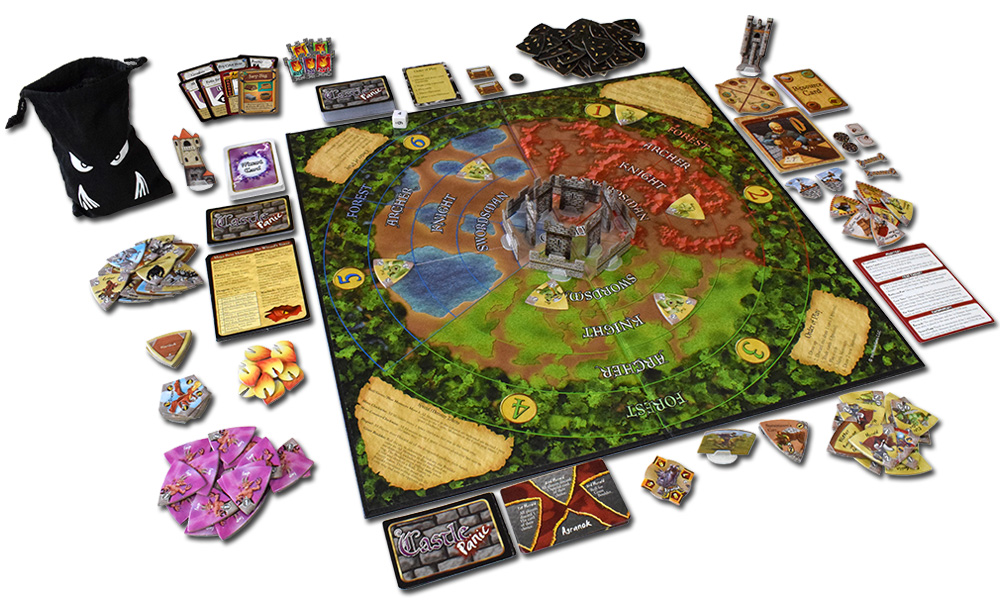 In addition to the promo items, we've revised the rules so now all the games are included in a single, comprehensive rulebook. The new rulebook includes setup guides that make it easy to play with any combination of expansions.
The game box features a plastic insert tray with storage for every piece from every expansion, making it easy to setup the game and get started. Plus, the bottom of the box lid has a handy image showing where every component is stored in the tray to help with putting the game away.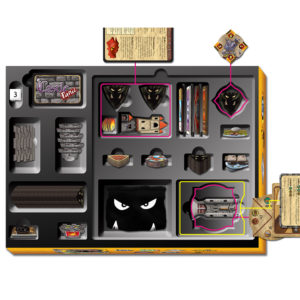 It's been an amazing 10 years and we hope players are as excited for this great collection as we are. The Castle Panic Big Box makes a great way to complete a game collection or start a new one.