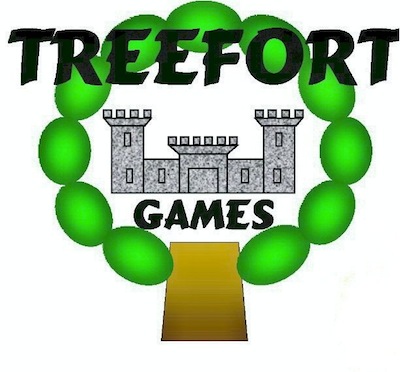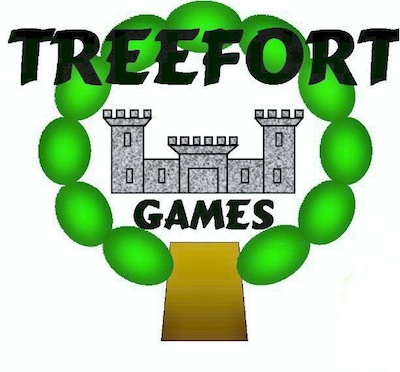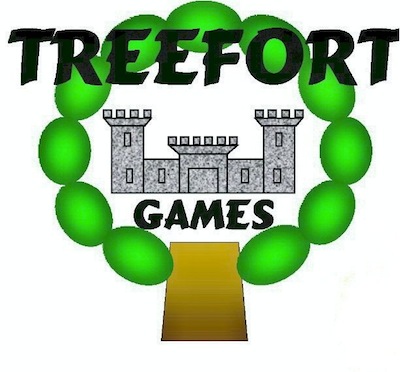 We were recently in the ATL for a distribution show and took a night out to visit Treefort Games in Fayetteville, GA.
It was a cool, calm Friday night when we pulled in to the parking lot at dusk. We got set up just in time for a group of curious players to walk up and take their seats at The Village Crone. Maureen explained the game to this crop of young witches and away they went, casting spells left and right and scattering Familiars all over the village! It was a really tight game with the last round being the true test. One misspoken spell was caught and the potential winner was left a few points shy of victory.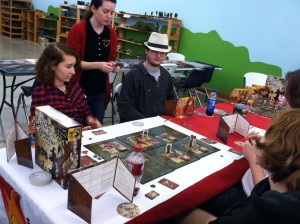 Meanwhile Kris was introducing a few players to the joys of backstabbing in Munchkin Panic. They embraced the spirit of the game and there were several uneasy alliances kept on the sly throughout the game. They managed to finish with 4 towers still standing! Excellent use of the bare minimum cooperation required in that game.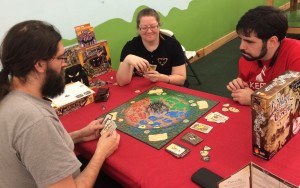 The second play through of The Village Crone had some veteran gamers who immersed themselves in the strategy and quickly racked up their points, choosing their schemes carefully to maximize their efforts. There were lots of laughs and plenty of thwarting of other player's plans. After that they played Bears! and chatted about board games and themes and enjoyed their night at the table.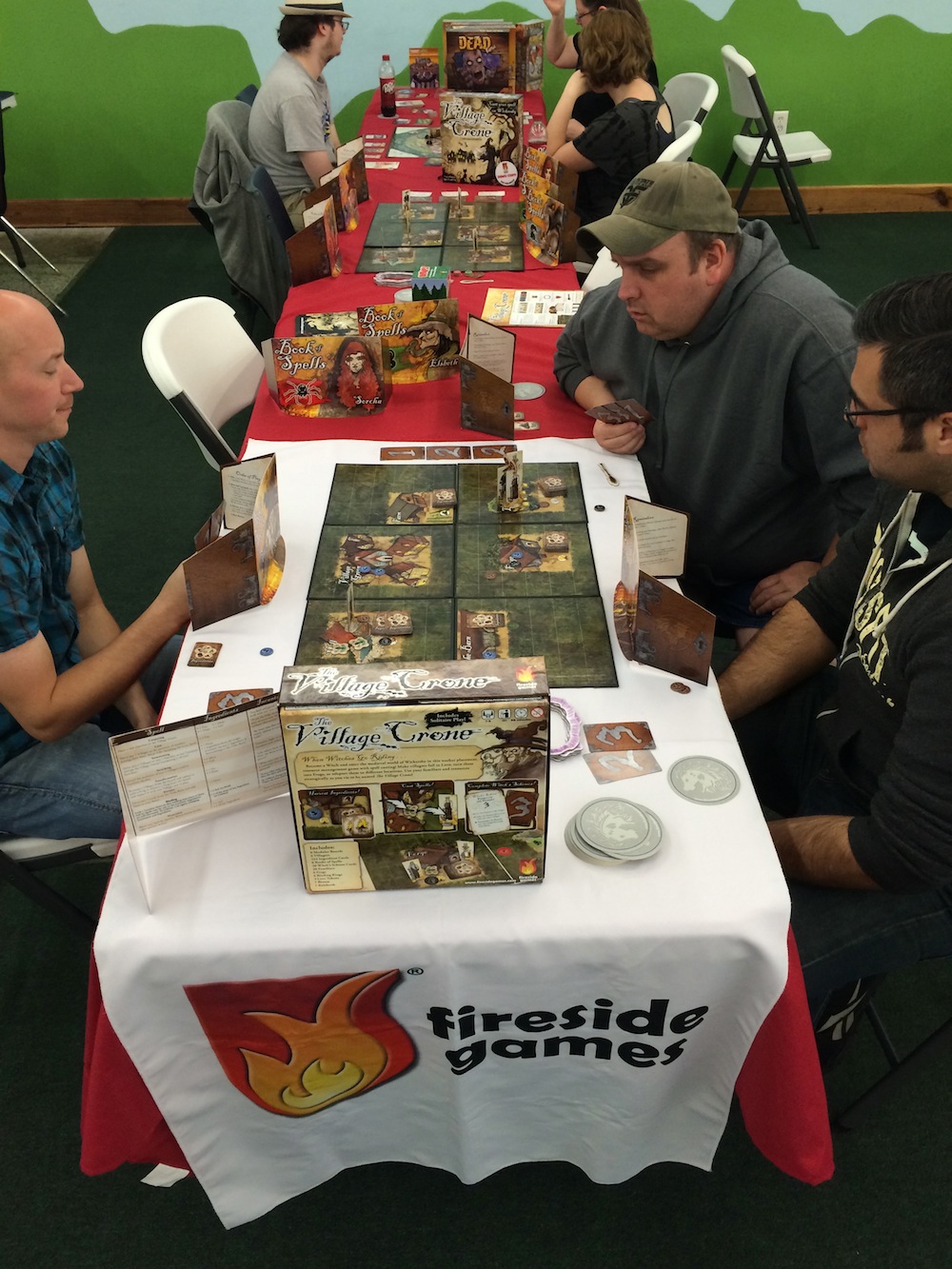 Kris guided a team of players through the perils of the zombie apocalypse in Dead Panic. They were having such a blast, and then one of them became a zombie. It was a test of friendship when the final two characters took a stand to fight off the horde and escape to the van together.
We enjoyed teaching so many players to play our games and getting to chat with the owner, John. He has created a great space for his local gamers and the community they have formed was warm and welcoming. Everyone seemed to know each other and inquired about family members and checked in on life.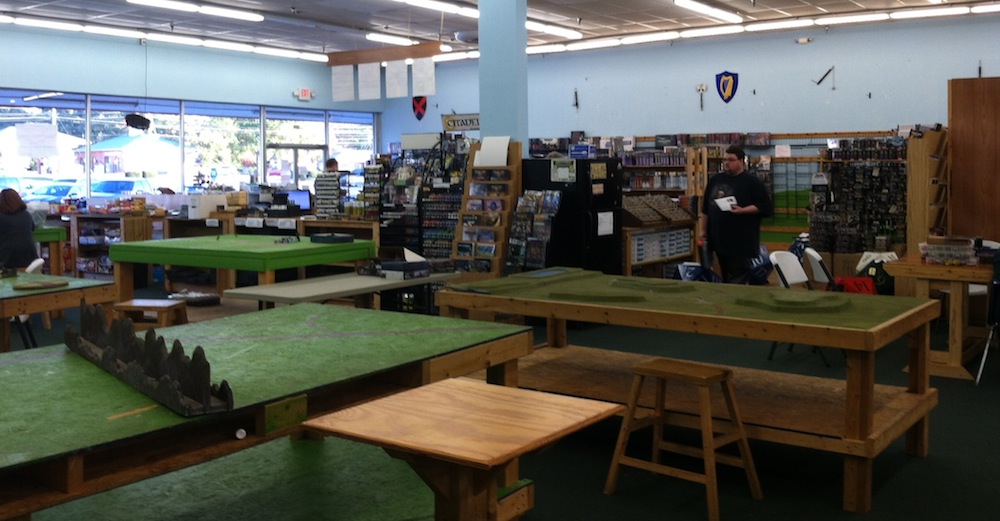 It was really inspiring to see how the younger players look up to John and how everyone encouraged each other to be themselves and pursue their diverse interests. We feel fortunate to have gotten to be part of their world for an evening and encourage you to stop by Treefort Games if you find yourself in the Atlanta area.