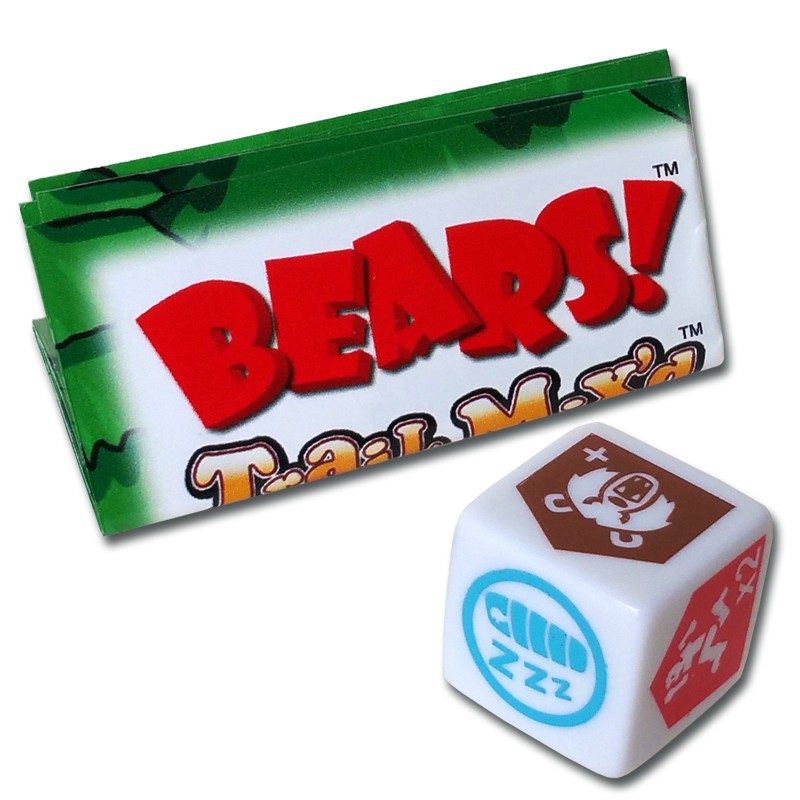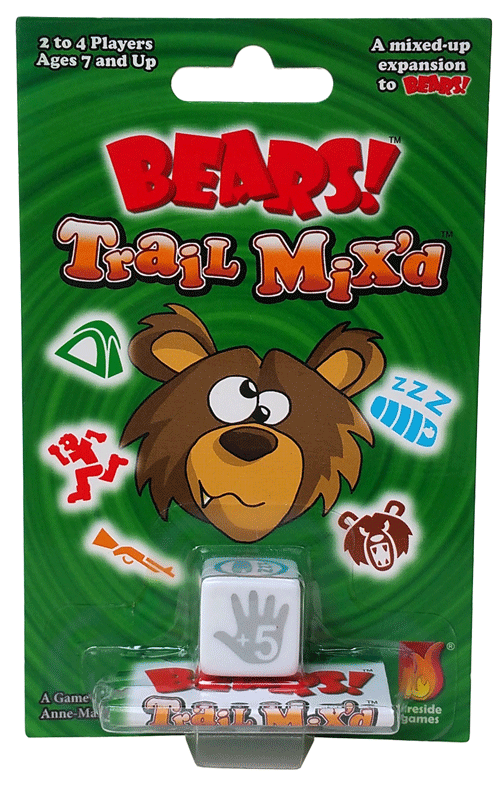 The latest threat to your woodland fun isn't marching toward the Castle, it's invading your campsite, and game stores everywhere, today. The brand new expansion to Bears! is now available!
Bears! Trail Mix'd is a single die expansion to our fast-paced, dice-pairing game Bears! and changes up the game play by introducing 6 new rules to shake up your strategy and keep you on your toes.
This expansion easily fits into the base game box and is fully transportable to your next summer picnic or bonfire. Be sure to pick up your copy before the July 4th family reunion and get the whole family involved in the frantic, fun, and addictive experience of gaming.
Bears! Trail Mix'd is rated for ages 7 and up, retails for $4.95, and requires Bears! to play. Ask about it at your Friendly Local Game Store.
Want to have a little extra fun? Write your own product announcement with our silly fill-in-the-blank word game, or download and print your own score sheets for the game!