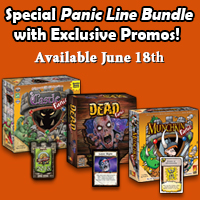 Have you been considering picking up the Panic Line? Want to try all the different variations for the unique experiences they provide, but don't know which one to start with? Well, we've got you covered with the special Panic Line bundle coming June 18!
The Panic Line Bundle will include one copy of each of the Panic Line variations currently available from Fireside Games: Castle Panic®, Dead Panic®, and Munchkin® Panic®.* Each of these variations offers a different set of objectives and gameplay twists for a variety of game play experiences each time you sit down at the game table.
As a special bonus to this bundle (which is already being offered at a great value of $99.95 MSRP for all three games), each game comes with an EXCLUSIVE promo piece only available in this bundle!
You can get the "Laser Sight" for Dead Panic®, the "Potion of Mwahahahaha" for Munchkin® Panic®, and the special "Promo Tower" for Castle Panic® that was only available in 2015 as part of TableTop Day!
These bundles will be available starting on June 18 to help celebrate International Panic Day and will only be available through brick and mortar retail game stores. Let your Friendly Local Game Store know you want one so they can put in their orders today!
A little Panic can be a good thing, and A LOT of Panic can be a GREAT thing… when it comes to games, that is!
Find a Friendly Local Game Store near you with our handy Store Locator map!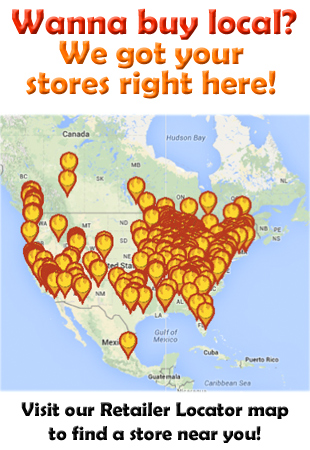 *Star TrekTM Panic® is not included in this bundle. It will be released by USAopoly in late June. For even more ways to Panic, check out these expansions to Castle Panic®: The Wizard's Tower, and The Dark Titan.