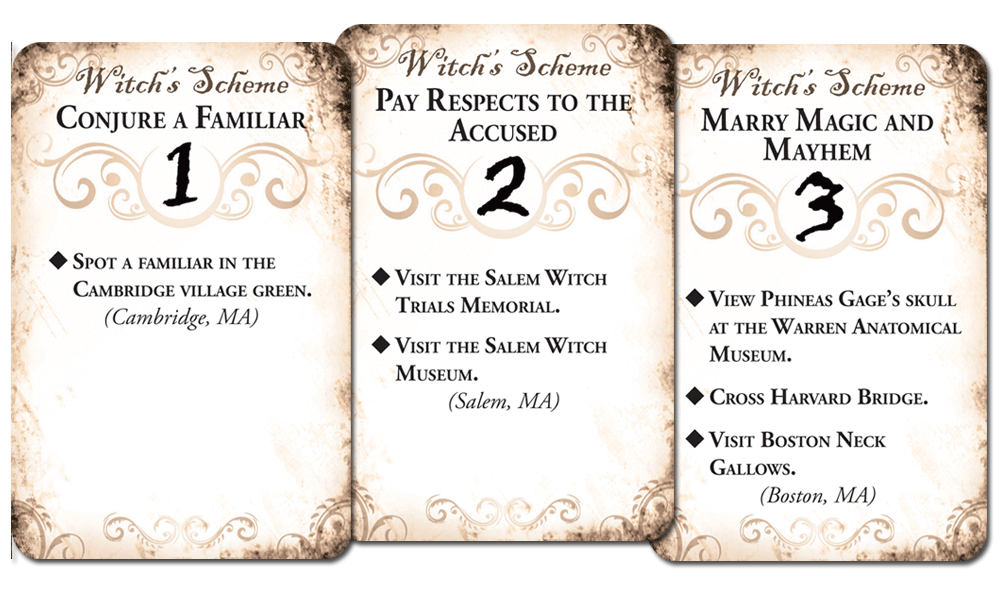 Join Justin & Anne-Marie on the Something Wicked Tour, and immerse yourself in the spirit of the tour with a little meta-game.
Follow along as they try to complete their own set of Tour Schemes over the next few weeks. Similar to your goals in The Village Crone, they will have to achieve the objectives on the Scheme Cards to score those points. Will they be able to score a total of 13 points before the last tour date? Stay tuned and see as we share these little extras with you!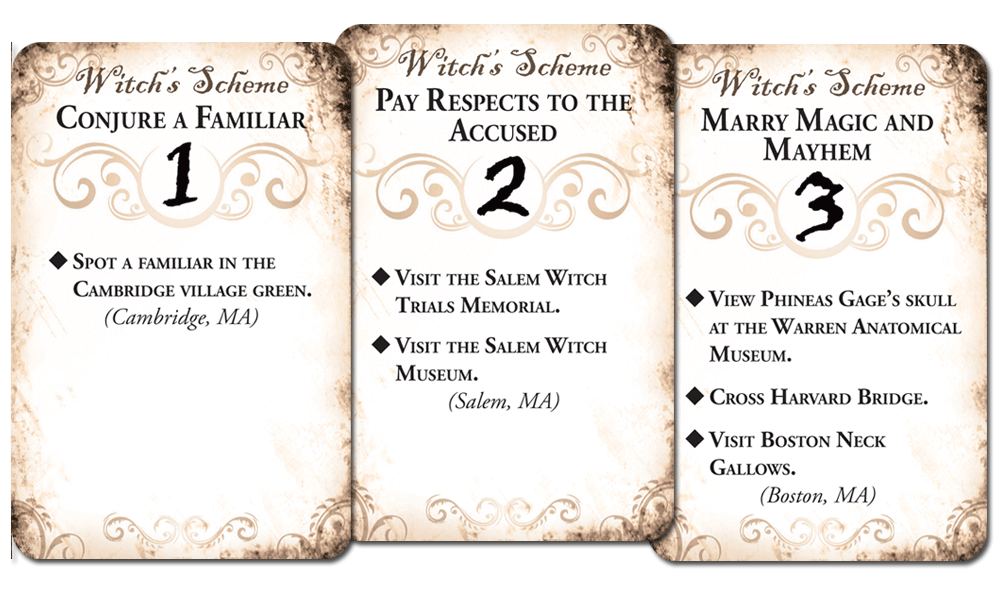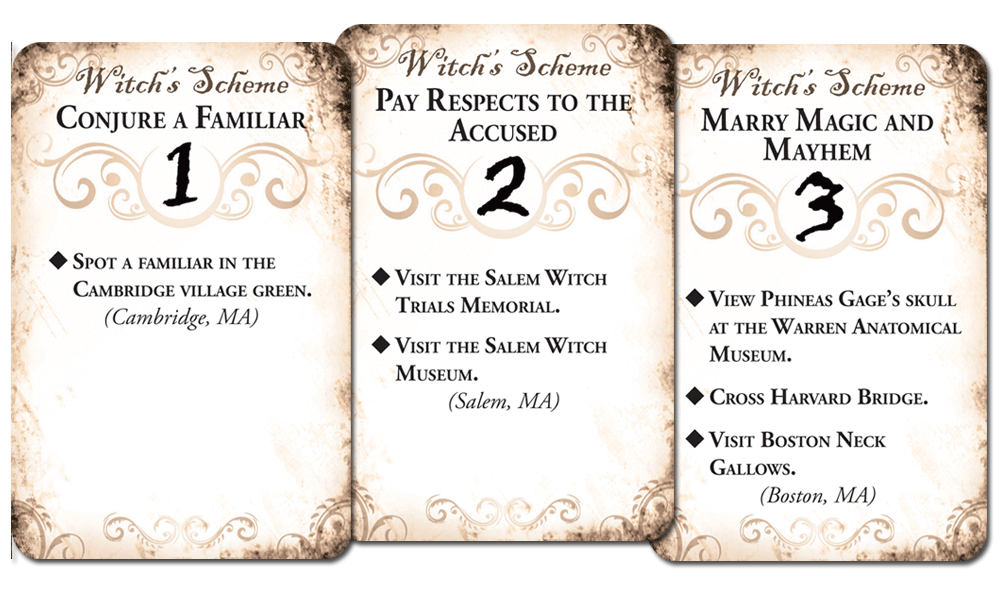 Up first is a series of schemes in the Boston area. If you see them out and about, say hi, but don't distract them from their purpose, they want to WIN this tour!
Schemes on Deck:
1 Point: RIDE WITH THE DAMNED – Take the "Trolley of the Doomed" Ghost Tour
1 Point: CONJURE A FAMILIAR – Spot a Familiar in the Cambridge Village Green
2 Points: PAY RESPECTS TO THE ACCUSED – Visit the Salem Witch Trials Memorial & Visit the Salem Witch Museum
3 Points: MARRY MAGIC & MAYHEM – View Phineas Gage's Skull, Cross Harvard Bridge, & Visit Boston Neck Gallows
They will be providing proof of their Schemes on social media with photos and videos, so watch our YouTube Channel, Facebook Page, and Twitter & Instagram accounts for details.
(For bonus points, you can play along… share your experiences with any of the events/situations on their scheme cards – or make up your own! – through social media. Tag your posts using #SomethingWicked!)