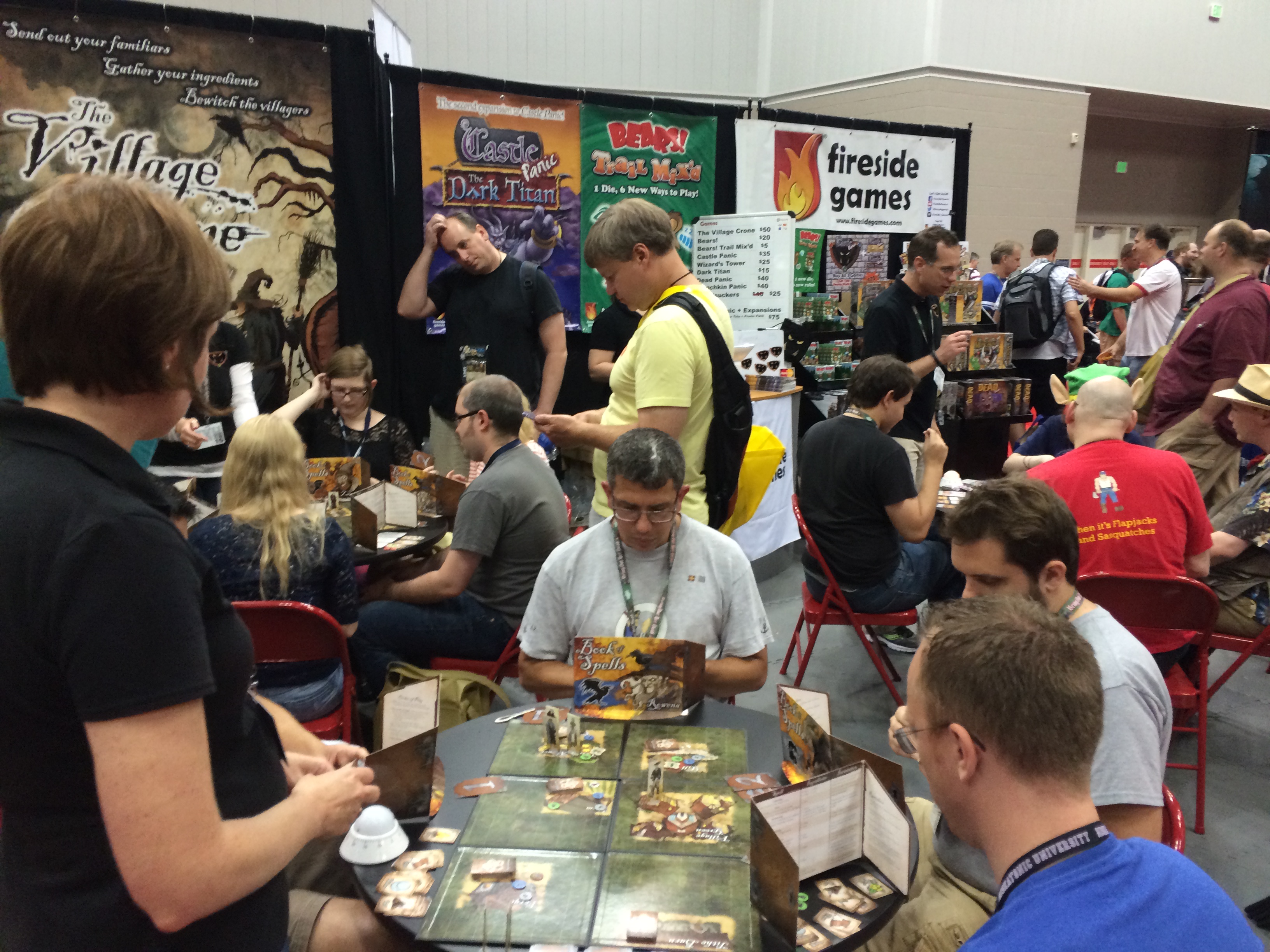 Another Gen Con has come to an end. We came, we played, we conquered.
This year had record attendance, according to the official count from Gen Con, and the sea of people around the booth indicated they all made it through the exhibit hall at some point. Things went very smoothly for us this year, thanks to our awesome volunteers and staff!
Our demo tables stayed full with barely a lull. Players were scrambling to get in one more round each night at closing time and were snagging chairs minutes after the hall opened each day. Many thanks to everyone who came by to play with us, you made the con such fun for us!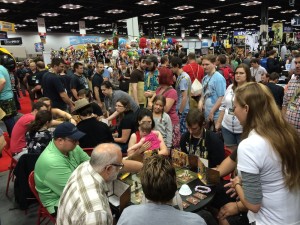 The Village Crone debuted at this year's Gen Con and we are thrilled so many people came by to demo, get an overview, and take an advance copy home with them. If you missed Gen Con this year, never fear. It is now available for pre-order on our website or through your Friendly Local Game Store. If you need help finding a game store near you, check out our Store Locator Map.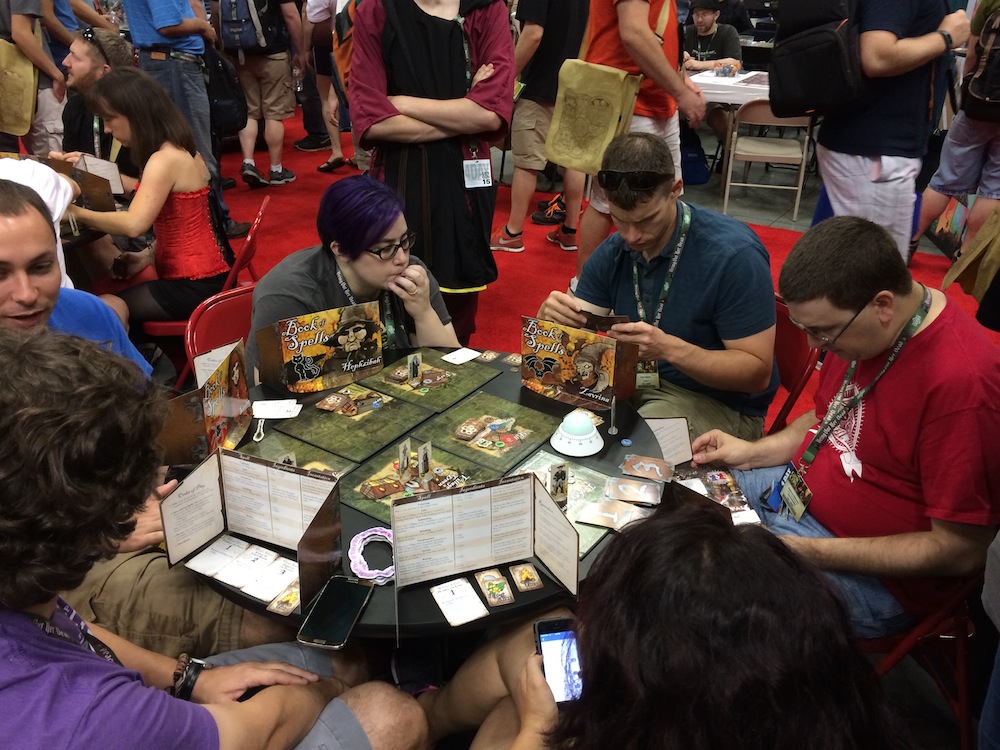 You can also download the special 3D printer files we created for The Village Crone components on the product information page. They are FREE to download until the end of the year, so get them now and use them later!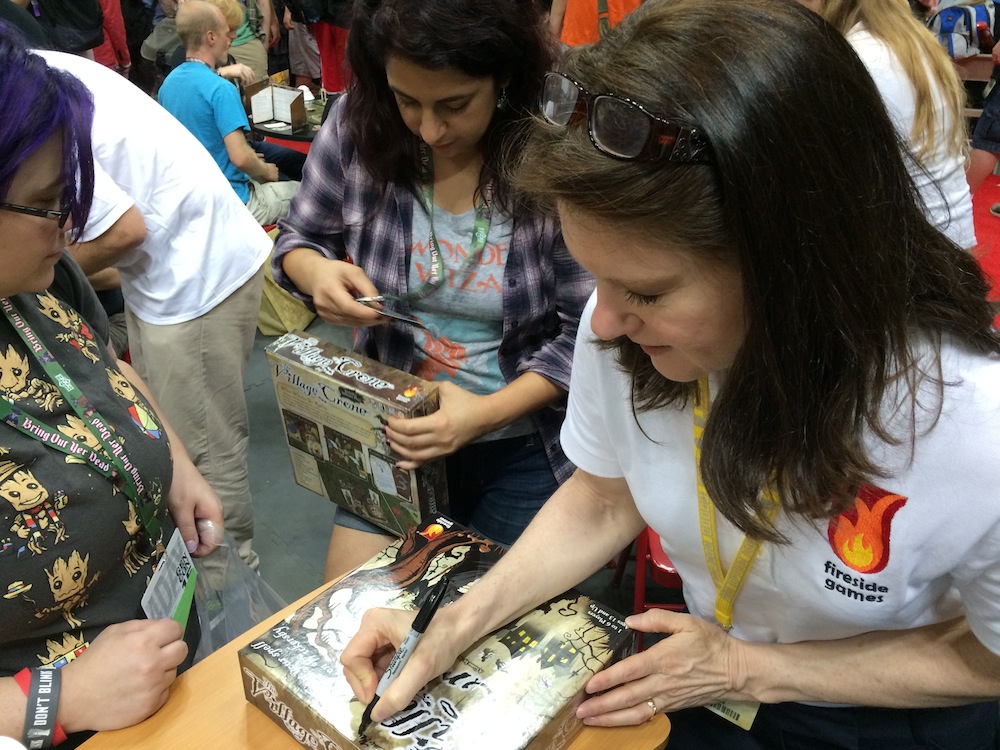 We are already brainstorming about how to make next year even better and we have several new games that will be coming your way in 2016. So, go get some sleep. Recuperate and rest assured there are big things coming your way at Gen Con 2016 and we invite you to join us for the fun.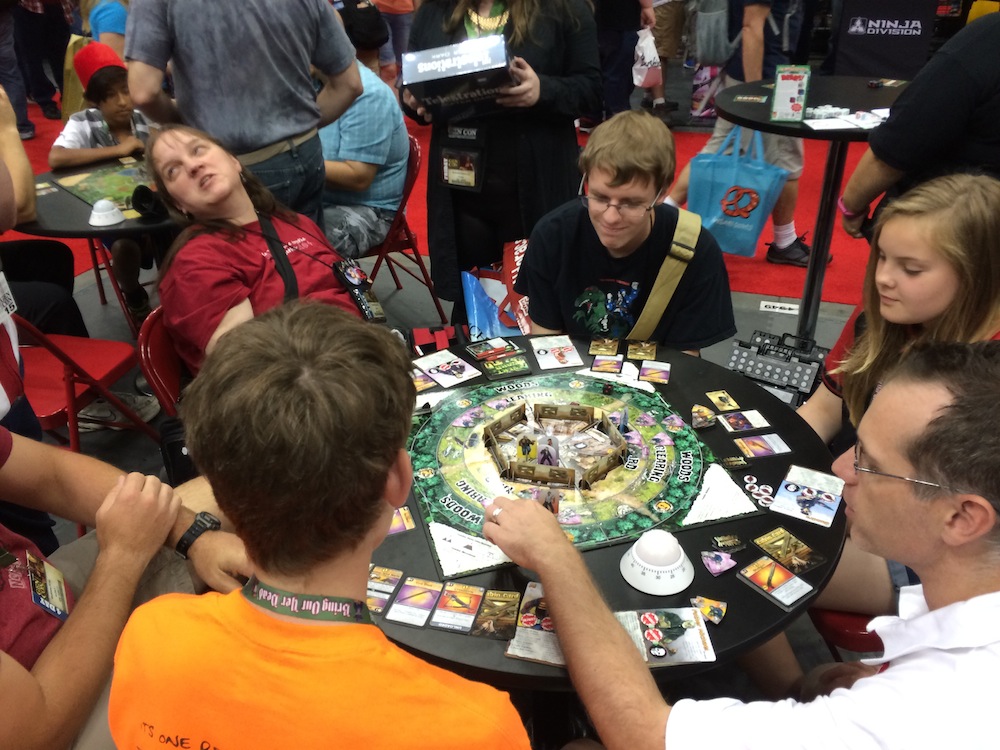 What were your favorite moments from GenCon? Tell us in the comments below!