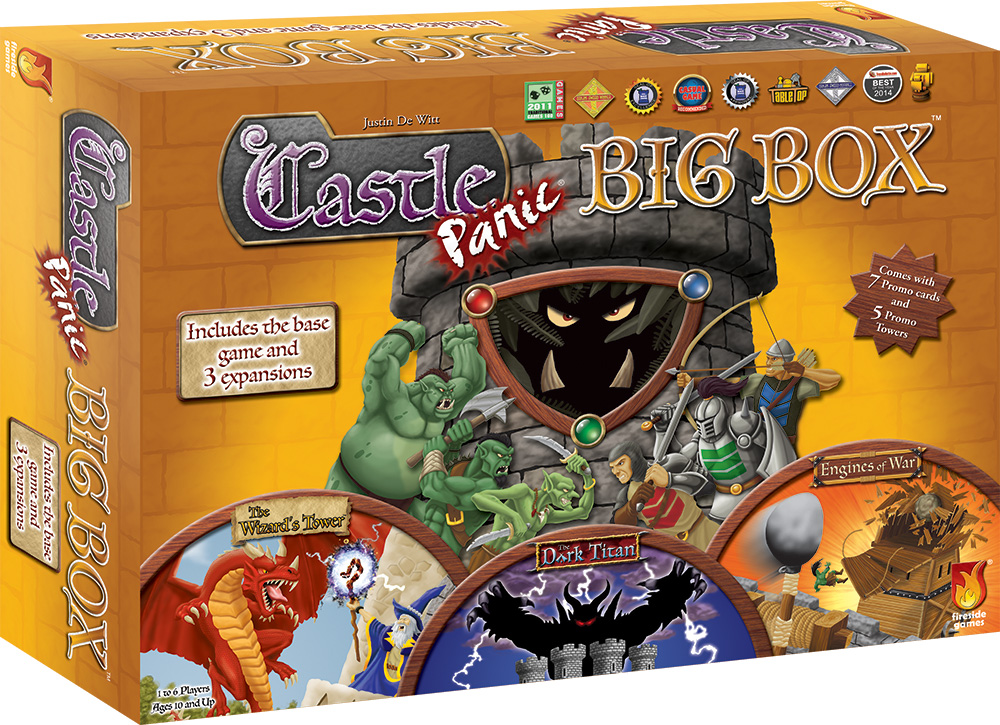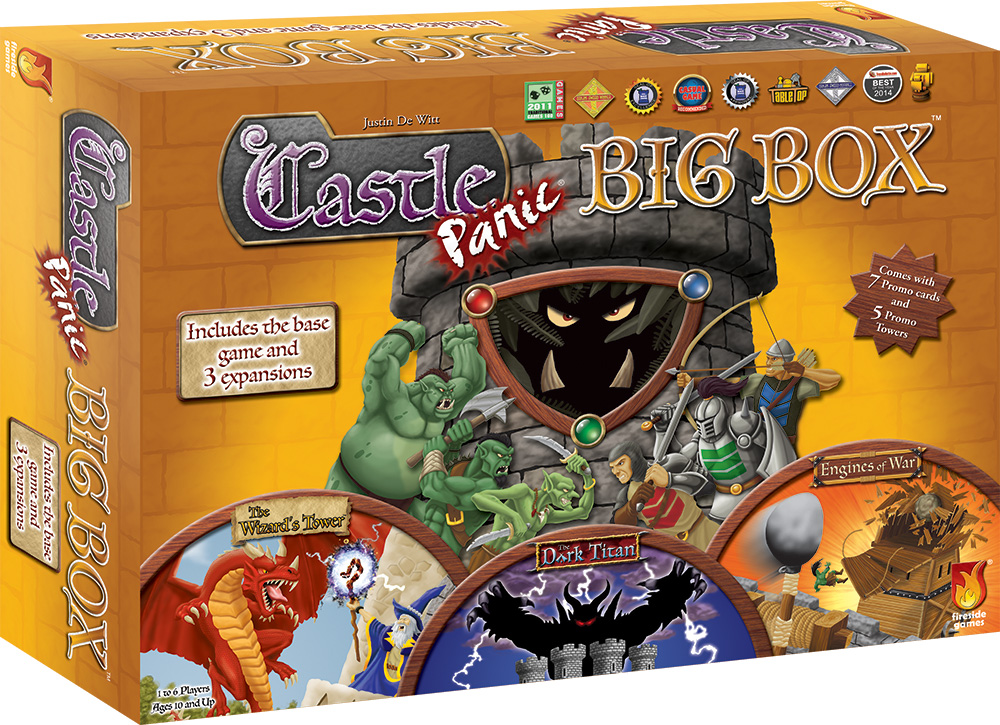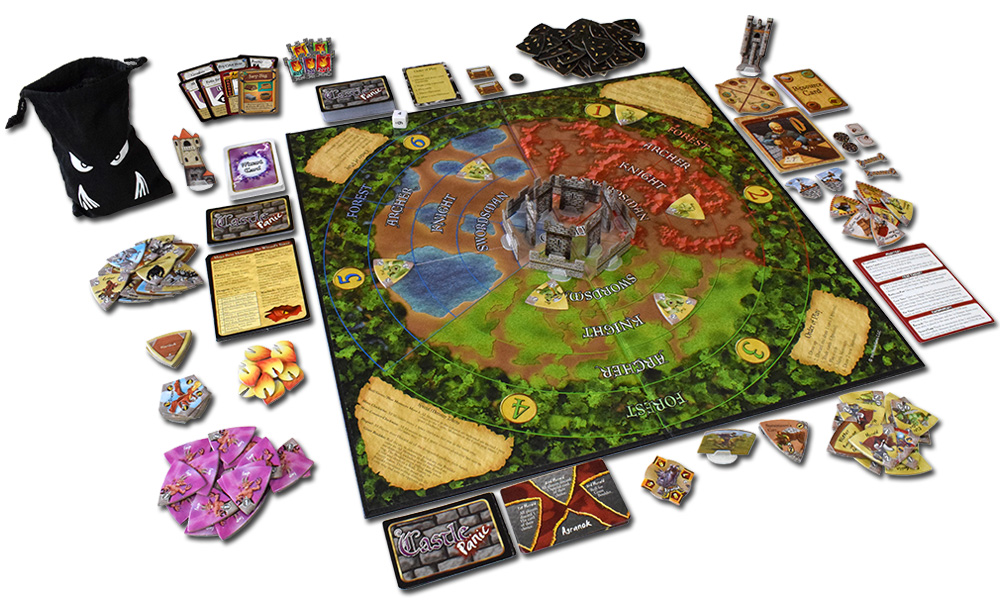 Designed by Justin De Witt


Game Includes
Castle Panic Contents:

1 Board, 49 Castle cards, 49 Monster cards, 6 Walls, 6 Towers, 1 Tar token, 2 Fortify tokens, 1 die, 6 Order of Play cards, 12 plastic stands.

The Wizard's Tower Contents:

1 Wizard Tower, 1 plastic stand, 10 Castle cards, 22 Wizard cards, 19 Monster tokens, 18 Imp tokens, 6 Harbinger tokens, 6 Mega Boss Monster tokens, 12 Flame tokens, 6 Reference cards, 1 Monster draw bag.

The Dark Titan Contents:

1 Agranok token, 5 Agranok cards, 5 Castle cards, 17 Monster tokens, 3 Support tokens, 1 Cavalier token, 1 plastic stand.

Engines of War Contents:

1 Keep token, 1 plastic stand, 1 Engineer tile, 1 Task tile, 2 Spring Trap tokens, 2 Pit tokens, 2 Barricade tokens, 1 Catapult token, 1 Ballista token, 16 Resource cards, 11 Monster tokens, 3 Reference cards.

1 Rulebook
7 Promo cards (Feather, Any Color Hero, Crossbow, Jury Rig, Fickle Fortune, All for One, Agranok Level 6)
5 Promo Towers (2015–2019)
Overview
To celebrate the 10-year anniversary of Castle Panic, we are proud to announce the Castle Panic Big Box! For the first time ever, fans can get the base game and all 3 expansions: The Wizard's Tower, The Dark Titan, and Engines of War together in one box.
This amazing set also includes 7 promo cards and 5 promo towers, all in a collectible box with an organizer insert. This limited edition big box is the perfect way to complete a collection or to introduce new players to the world of Castle Panic.
Includes all components from all the games
Revised, comprehensive rulebook
7 Promo cards and 5 promo towers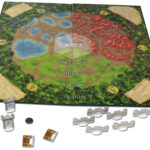 Castle Panic was released in 2009 and quickly became a cooperative classic. Great for a lighter experience or as a gateway game for introducing new players.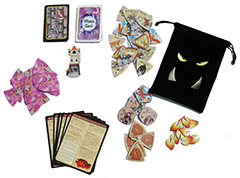 The Wizard's Tower introduces magic, new cards, bigger, and stronger monsters, troublesome Imps, and fire.

The Dark Titan features the most powerful enemy yet, Agranok, and his army. Plus the Cavalier and Support tokens that come to the players' aid.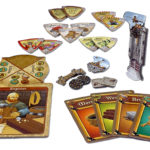 Engines of War brings the Engineer, which lets players build powerful new weapons and traps, while new monsters attack with siege engines.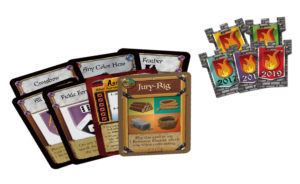 Promo Cards
Feather, Any Color Hero, Crossbow, Jury Rig, Fickle Fortune, All for One, Agranok Level 6
Promo Towers
2015–2019