Last weekend we were all over the place! Anne-Marie traveled to New York City for NY Toy Fair and MunchkinWorldNYC, while Justin held down the fort in Denver and introduced new gamers to Castle Panic at GenghisCon XXXVI.
New York City was COLD! Being a Texan, Anne-Marie was shocked by the windy winter weather, but she managed to find the best company and warm up at various events, including her autograph session at the Munchkin pop-up store put on by our friends at Steve Jackson Games.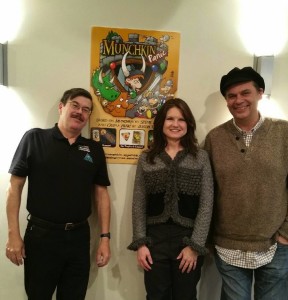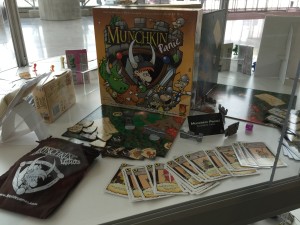 She met with several other business contacts there for Toy Fair and discussed some super top-secret projects! Yep, we are going to tease you with that and not share any details until the ink is dry. *wink wink*
We have a new game coming out this fall and Anne-Marie took this opportunity to get feedback from some of our distribution partners, who are all getting very excited about it. We'll be sharing more details on this game next month at the GAMA Trade Show in Las Vegas. (Hint: This game will catch you under its spell.)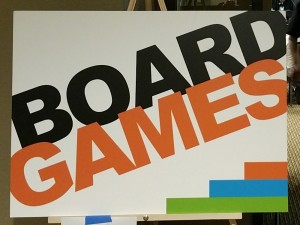 In the meantime, while Anne-Marie was taking the city by storm, Justin kept The Dark Titan Cometh Tour on track with a demo appearance at GenghisCon XXXVI. This convention is put on by the Denver Gamer's Association and was rocking the boardgames and other tabletop gaming. Justin's table was busy all day!
He was able to share The Dark Titan expansion with some really excited fans, as well as introduce new players to the joys of Castle Panic.
We would like to extend special thanks to The Wizard's Chest in Denver, CO for helping us secure a demo space at the convention and for promoting our games to their customers during the show.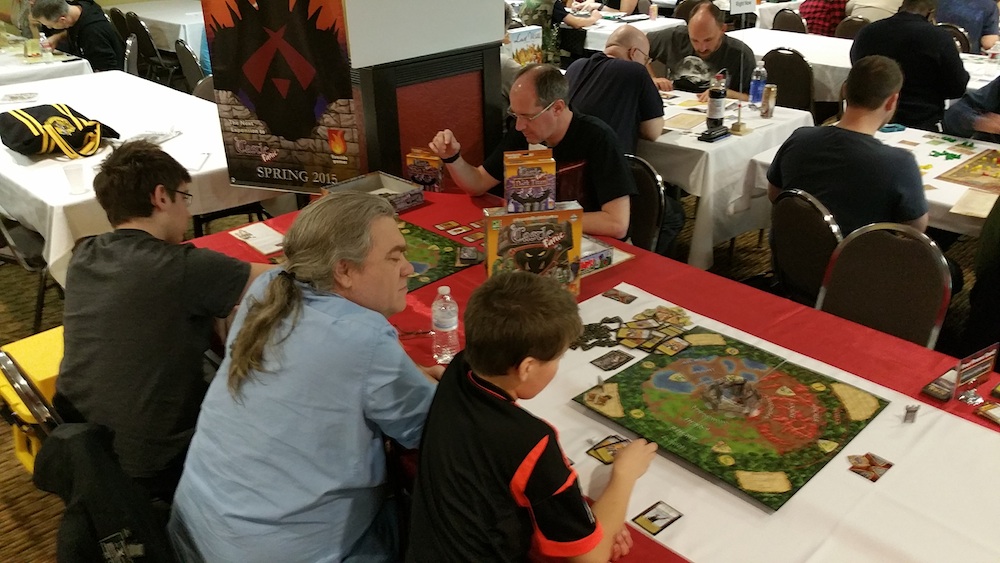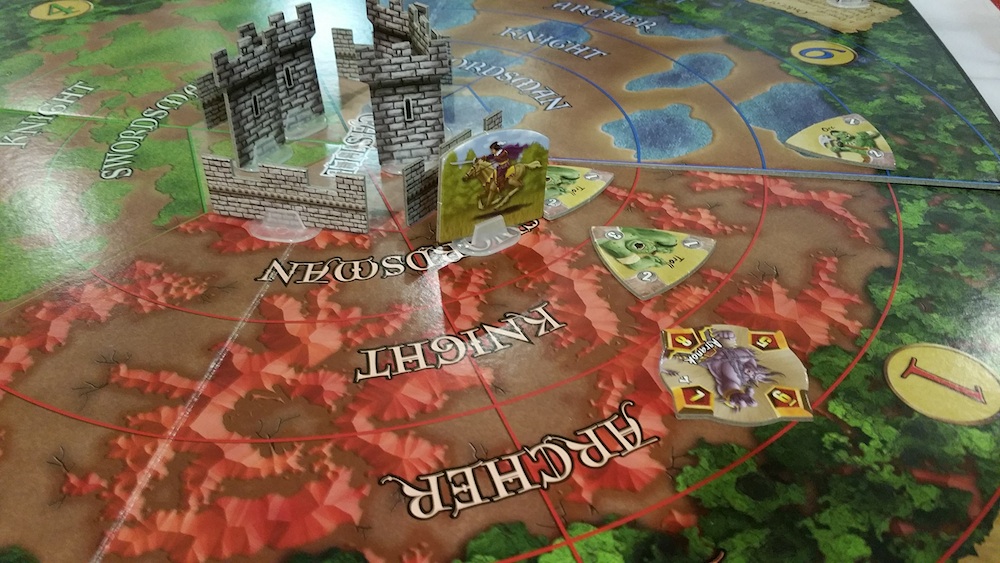 UP NEXT
We will be continuing The Dark Titan Cometh Tour this weekend with a booth at the Colorado Baby & Kidz Expo, and then heading out to Salt Lake City early next week. See the full schedule of our appearances on our Events Calendar.