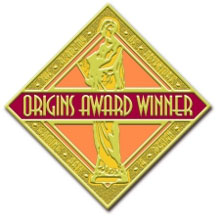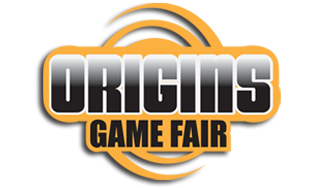 Origins Game Fair was last week and it was a blast! We had a booth in the Main Exhibit Hall and ran demos of Here, Kitty, Kitty!, Dastardly Dirigibles (releasing July 6), and Star TrekTM Panic® (available now!). Our booth was so busy and we got to see so many familiar faces and make some new friends.
We had the designer of Here, Kitty, Kitty! in the booth playing with attendees and the artist, Tony Steele, was back in the art area drawing cats on boxes for anyone who picked up a copy and asked nicely.
Star TrekTM Panic® received lots of attention and we had demo after demo of excited gamers devouring the latest variation in the Panic Line.
Saturday of the show happened to coincide with International Panic Day and it was fun to see Social Media explode with posts from Friendly Local Game Stores around the country hosting events in-store to celebrate the day, while we played the latest variation with attendees at the show.
The biggest thrill of the show was at the Origins Awards ceremony Saturday night when it was revealed The Dark Titan, the second expansion to Castle Panic®, was the winner of the Fan Favorite award for the Gaming Accessory category! Thanks fans!
Anne-Marie De Witt, our CEO, accepted the award on behalf of Fireside Games because Justin De Witt, the designer and Chief Creative Officer for the company, was back at home in Texas working on the THIRD expansion. You can expect more news on that game to be coming VERY SOON!
Castle Panic and the first expansion, The Wizard's Tower, were both Origins Awards Nominees in their respective release years, so you know the whole line is good. Fans really love the toughness of Agranok in The Dark Titan and we appreciate all the support and dedication to this line you, the fans, bring every time you see us at a show or a local game store.
Thanks to all of you for making Origins Game Fair 2016 such a success and so much fun. We'll see you there next year. And remember… Just PANIC and Play Games!
Save