We want to extend a big "Thank You" to everyone who has been spreading their love for The Village Crone through your reviews, blogs, posts, and tweets.
As you are enjoying the game, we want to let you know about an error in the Unbinding Spell that affects the rulebook and Book of Spells. Binding a location requires 2 Soil cards, but the Ingredients required to Unbind a location should be 2 of the same of ANY ingredient, not just Soil.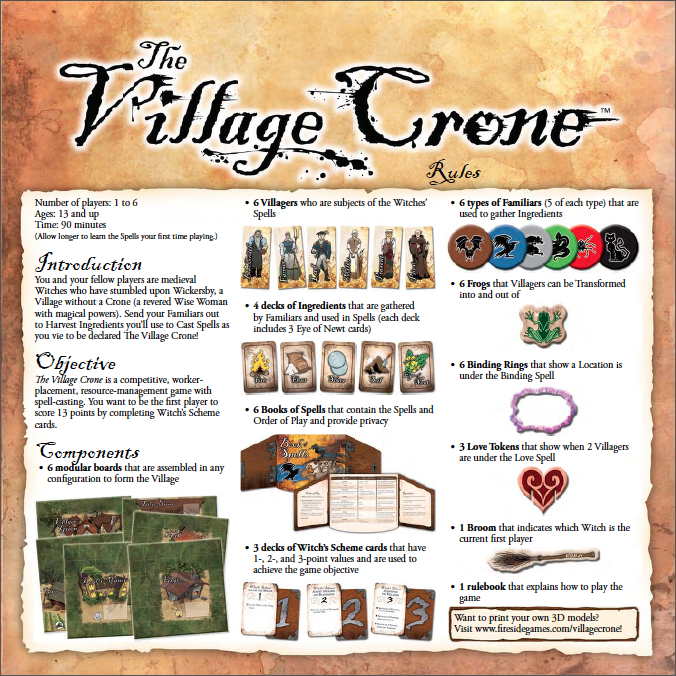 We have updated the rules PDF (which is available online), provided a small patch for the Book of Spells (which can be downloaded and printed), and will be including an errata sheet with all games purchased after the publication of this post.
The Village Crone releases September 30, and we're looking forward to bringing you more bewitching good times. Happy casting!