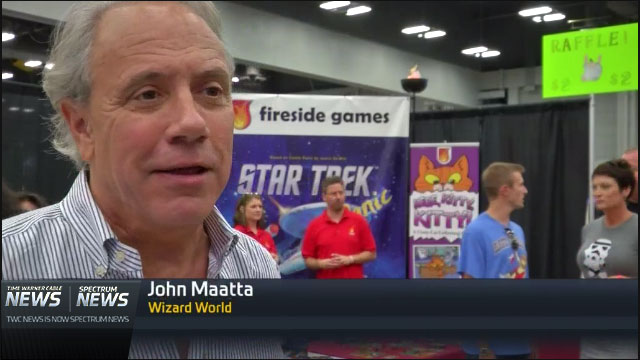 Last weekend was Wizard World Comic Con Austin, and it was a great show!
We arrived on Thursday to set up our booth and were immediately put in a good mood. The Austin Convention Center is what's known as a "Drive-On" show, which means they allow vendors to drive their vehicles right onto the show floor to load and unload. Since we usually have to transport all of our booth materials into a show from parking lots that are far away, we really appreciate this. Boy does being able to park the van right next to the booth make setup easy!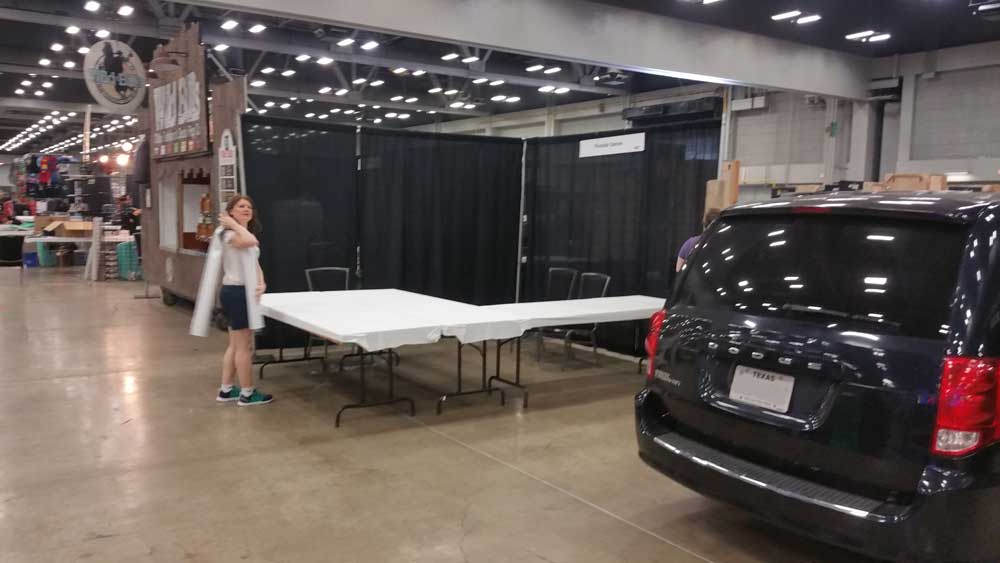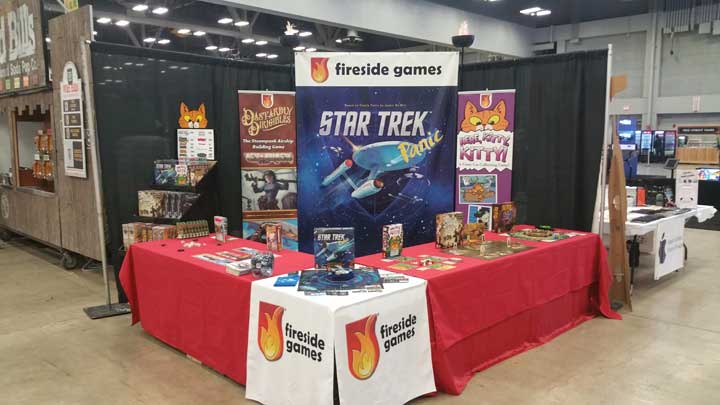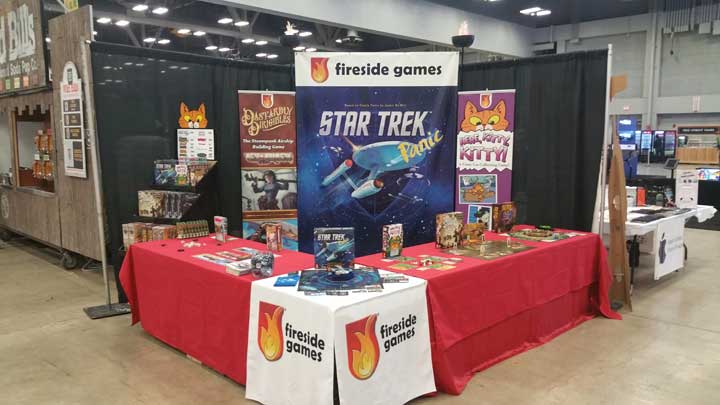 The show started on Friday afternoon, and we immediately got to work showing people all the fun to be had with cats, airships, and spaceships. Comic Cons are known for lots of amazing costumes, cosplay, and crazy creatures, and Austin was no exception. The aisles were filled with bow-tied Doctors, Harley Quinns, Stormtroopers, and more. We managed to grab a few photos of some of our favorites, including this amazing rendition of Khan.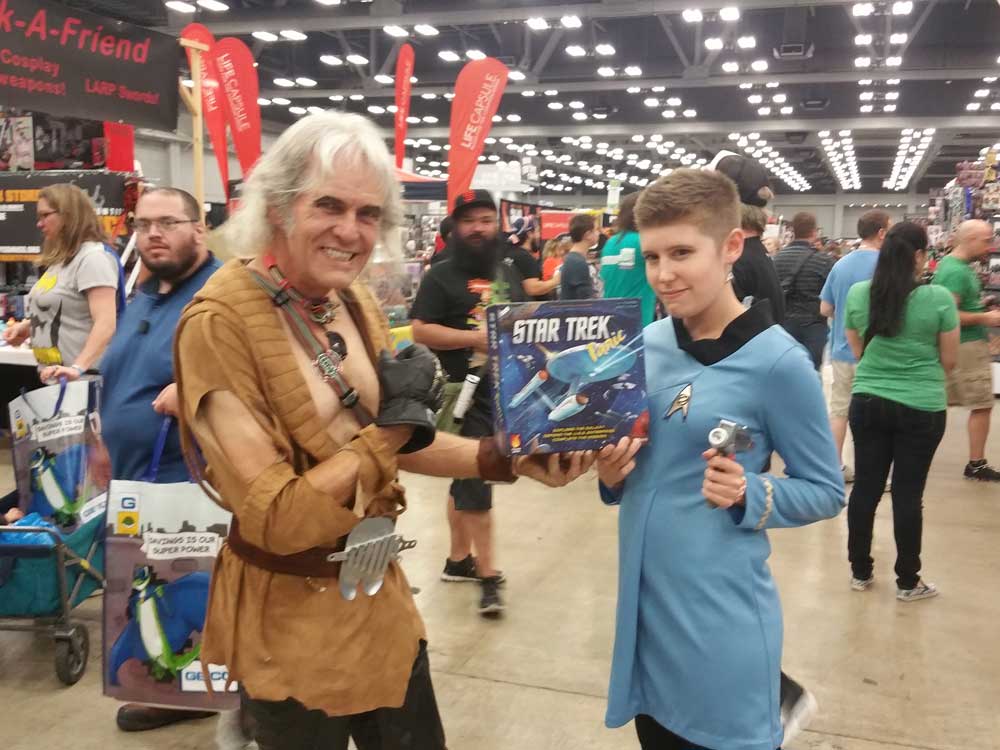 We also fell in love with/were terrified by this father and son Predator duo.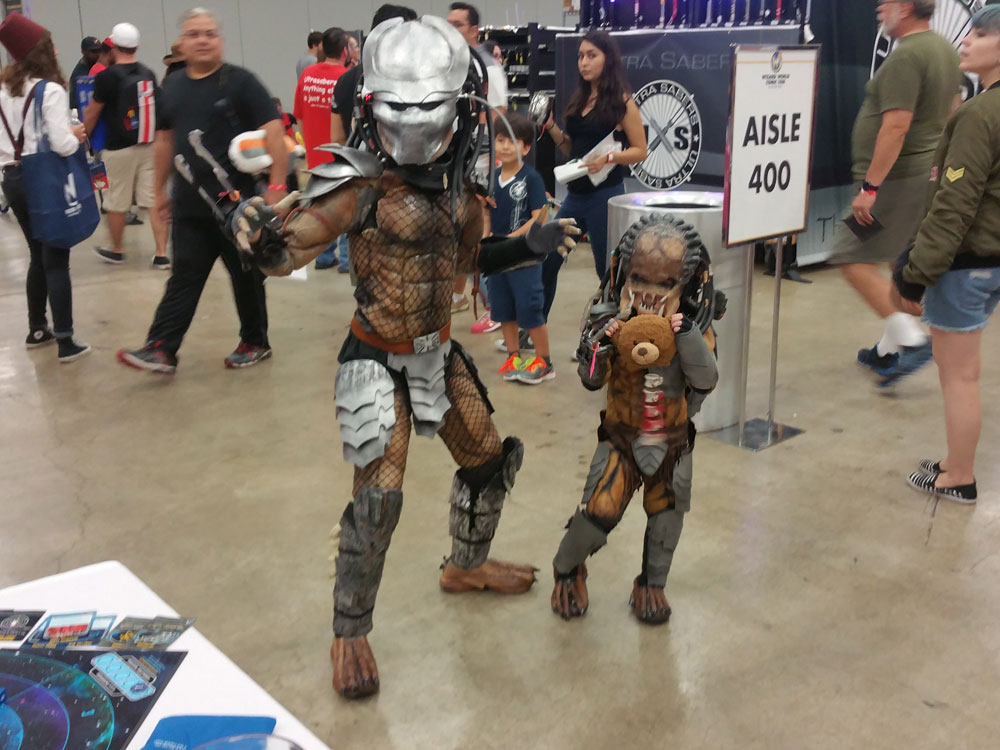 Of course, another big draw to a Comic Con is the chance to meet all sorts of celebrities from movies, TV, books, and all corners of the geek universe. This show featured Sebastian Shaw (The Winter Solider), Bruce Campbell, and tons of other famous faces. We'll admit you don't get into the board game hobby without being a bit of a geek yourself, and we weren't going to miss the opportunity to meet some of our favorites. Since we just happened to have Star Trek Panic with us, and William Shatner was at the show (coincidence?), we had to get a photo taken of all of us.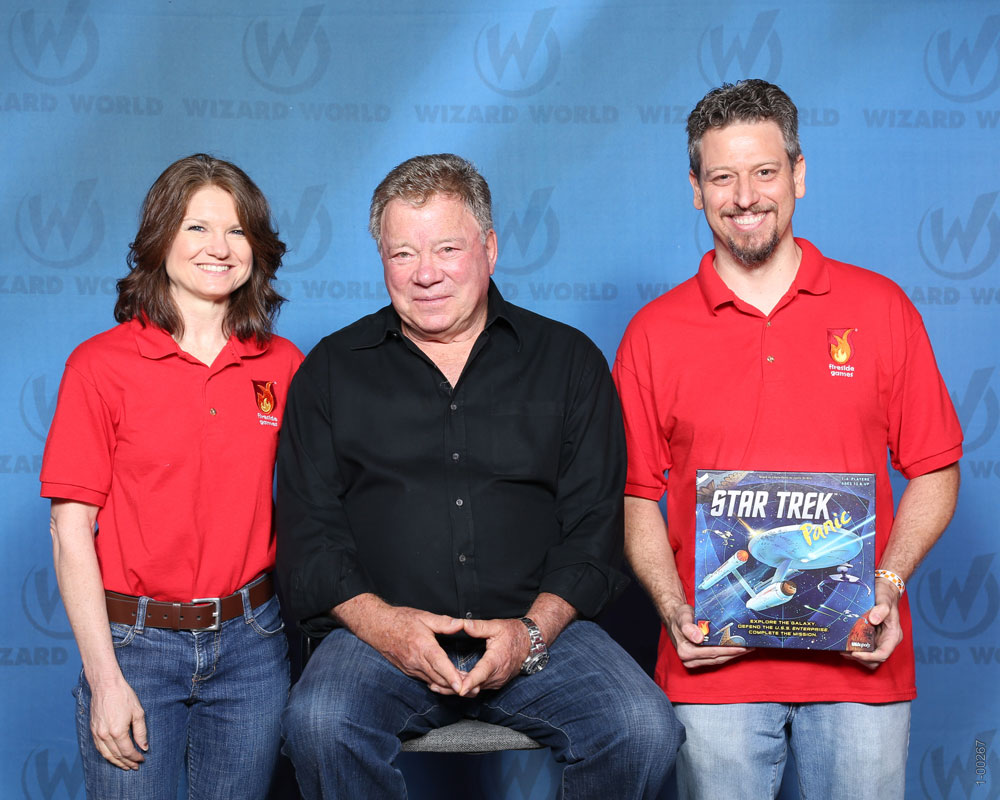 He was super nice, and it was great to meet the man behind the Captain in person after all these years!
He even autographed a copy of the game.
There were two more guests that I was especially excited to see. If you saw the TableTop episode featuring Castle Panic, you might remember Yuri Lowenthal and Tara Platt being pretty darn entertaining. Well, they were at the show this weekend, and I can confirm that they are also pretty darn nice people! Not only did they happily sign my copy of Castle Panic, but we chatted for a few minutes. I learned they still play the game at home, and I even got to hug Yuri. It was pretty awesome!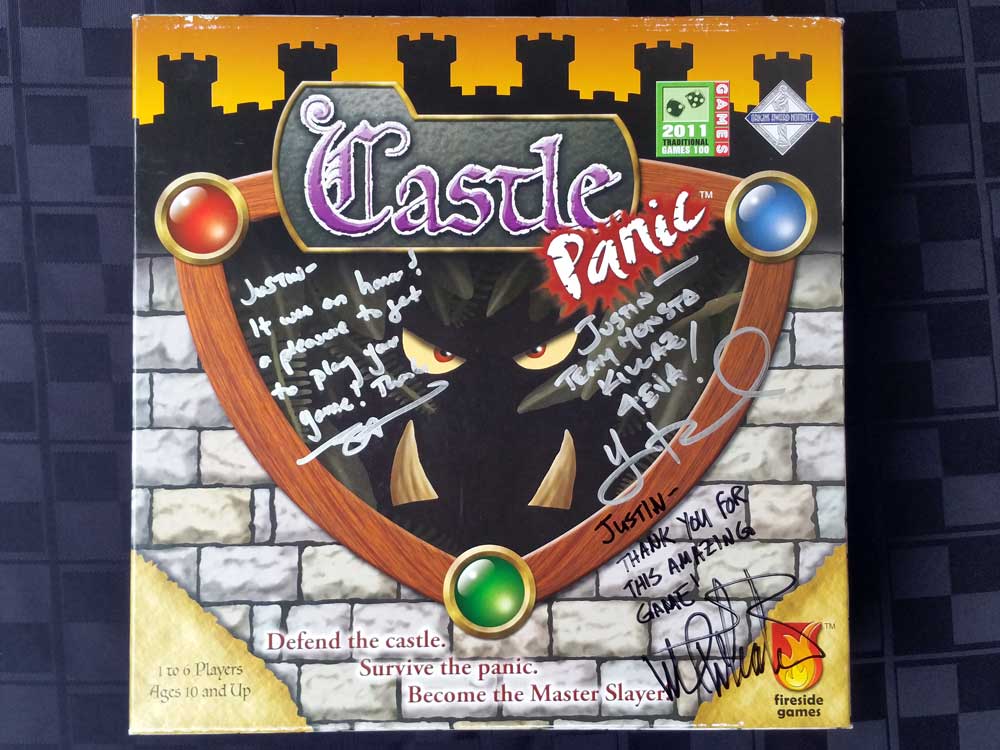 I now have signatures from 3 of the 4 players on the Castle Panic TableTop episode on 1 cover. All I need is Andre the Black Nerd, and I'll have the complete set!
I took a side trip to get my album cover to the original Flash Gordon soundtrack signed by Flash Gordon himself, Sam Jones! Hey, it can't ALL be about work, right?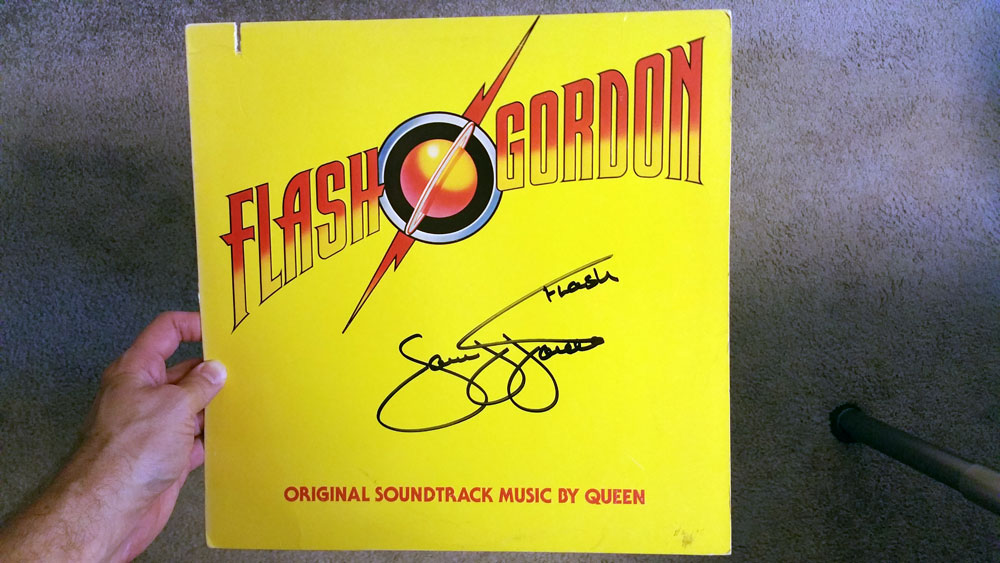 It turns out that we even made a (very) short appearance on the local morning news show when they did a feature on the convention. How cool is that?!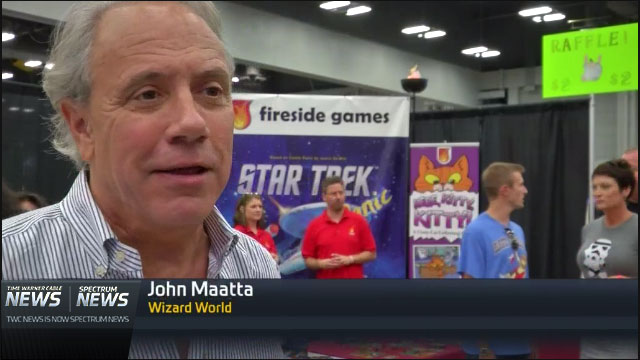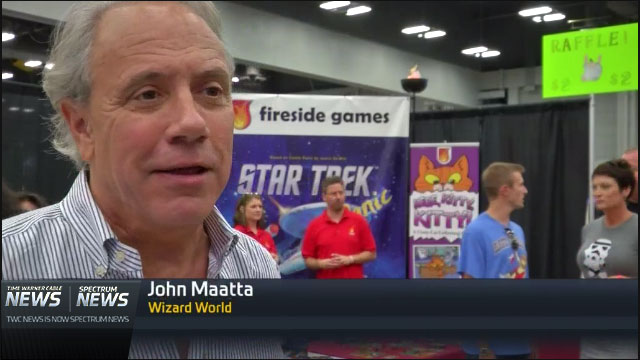 We met tons of great people at the show and had a blast introducing people to our hobby. If it sounds like something you'd like to experience for yourself, there is probably a Comic Con coming to a city near you. Check out their complete schedule here, and let your geek flag fly. Trust us, it's worth it!