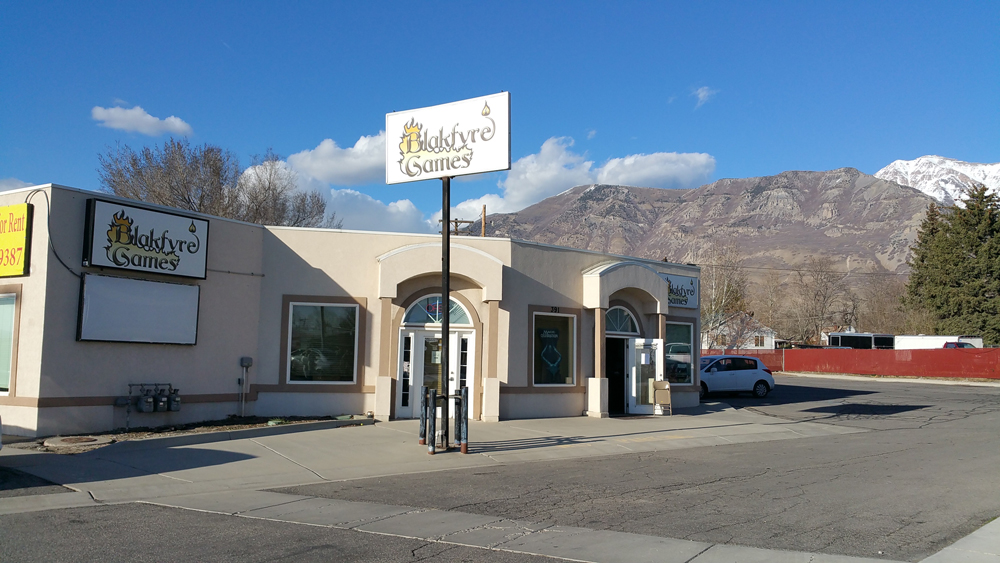 Blakfyre Games in Pleasant Grove was our first stop in Utah during The Dark Titan Cometh Tour, and it was a great one! The store owner, Gary Taylor, let us take over the prime tables right up front, and after chatting with Gary and some customers, we set up the games and dived right in.
Our first group was a mix of first-timers and veterans, and with some quick instruction from Justin, they eagerly began a game of Castle Panic with The Dark Titan expansion. With some excellent use of the Cavalier and some very lucky rolls, they fought off wave after wave of attacking Monsters. When Agranok was finally revealed to be only a mere Level 1, the team banded together to quickly dispatch the Dark Titan and fight their way through the remainder of his army.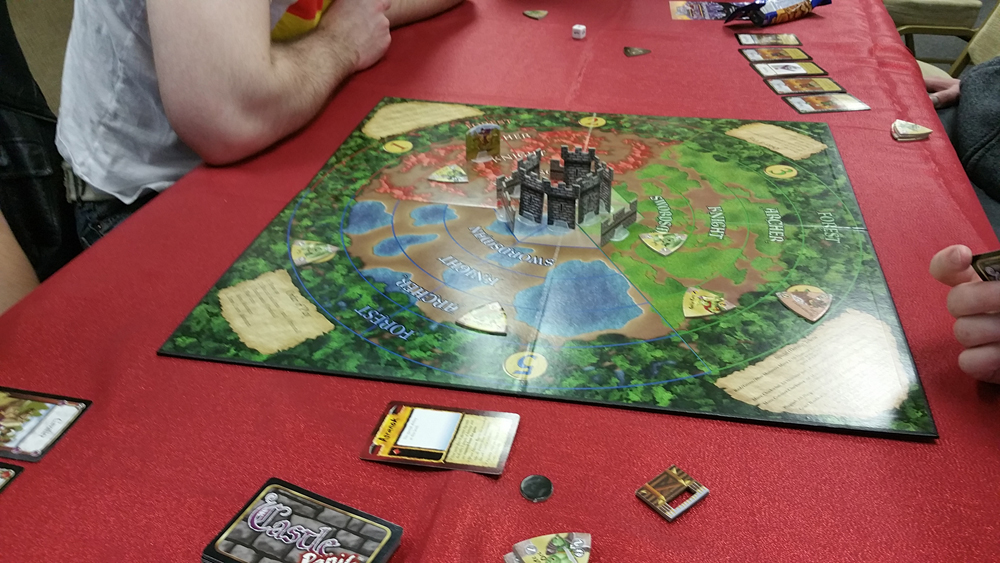 In the end, they not only survived the assault without losing a single tower but were able to rebuild almost every wall for one of the best victories against Agranok we've seen on the tour! "If we could have had one more turn, we would have rebuilt every wall!" said veteran player Mike.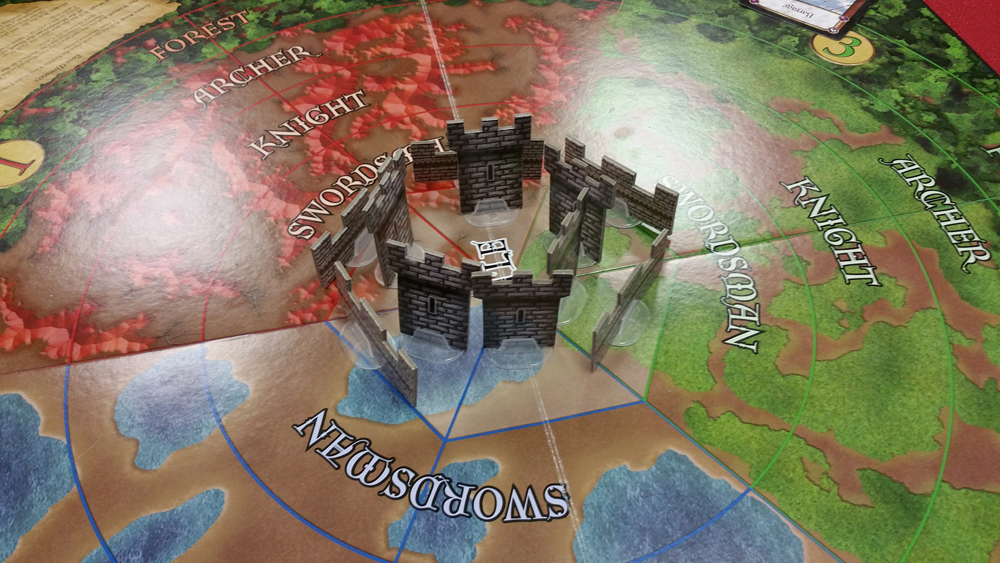 During this time we had the chance to meet some local fans who had come out to the event to see the new expansion and meet the designer, not to mention grab a promo card while they were here!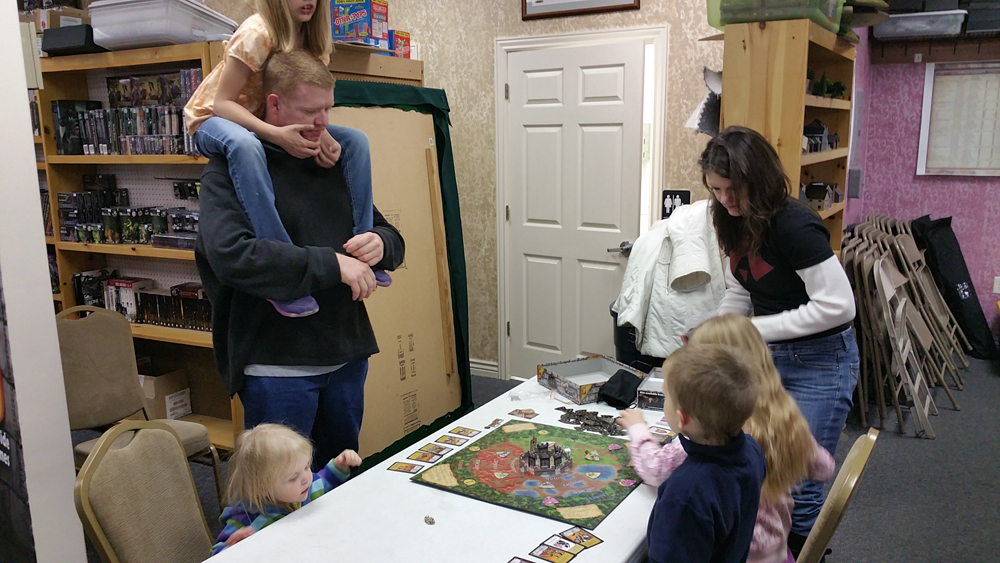 As the night continued, we introduced some fans to a combined game featuring both The Wizard's Tower and The Dark Titan. At the same time, Mike's group decided to try the base game and expansion again, this time choosing to face off against Agranok at Level 5!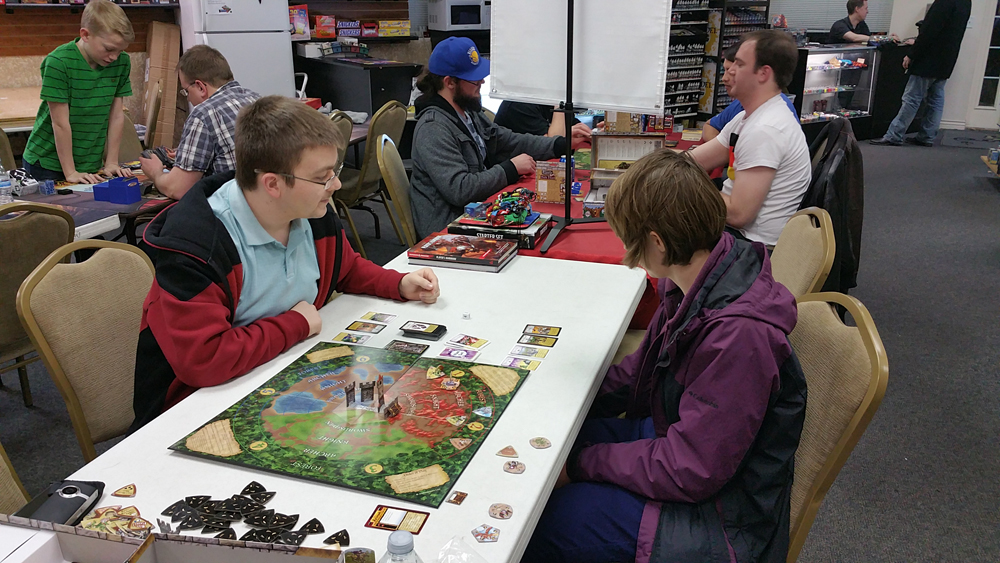 The strongest version of the Dark Titan proved to be a bigger challenge, and the castle took more of a beating this time. When Agranok appeared, the team threw everything they had at him and even though it took rebuilding the Wall in arc 2 more than 4 times and sacrificing the Cavalier every time he was in play, they managed to survive with 2 Towers still standing! It was a great end to an epic battle.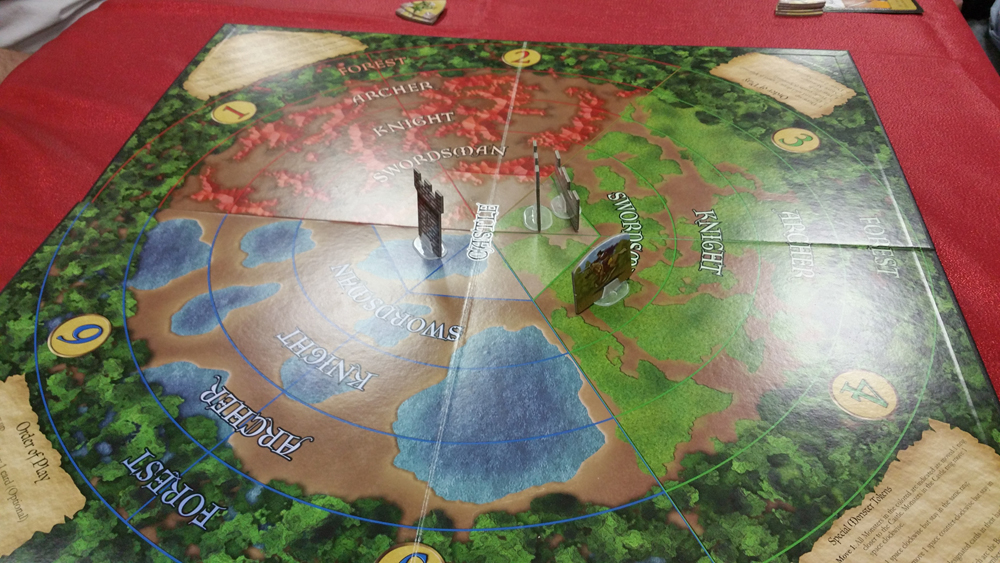 In the game with The Wizard's Tower, things were going smoothly until a rush of imps and a simultaneous attack by 2 Mega Boss Monsters forced the players to use Wizard's Quake and destroy one of their own Towers to ensure the safety of the Castle. When a Level 2 Agranok attacked, things got a bit tense. This time, the Dark Titan wasn't defeated without losing a few more Towers. In the end, some well-played Wizard cards and quick Wall-building kept the Monsters at bay long enough to survive with 2 Towers left, including the all-important Wizard's Tower!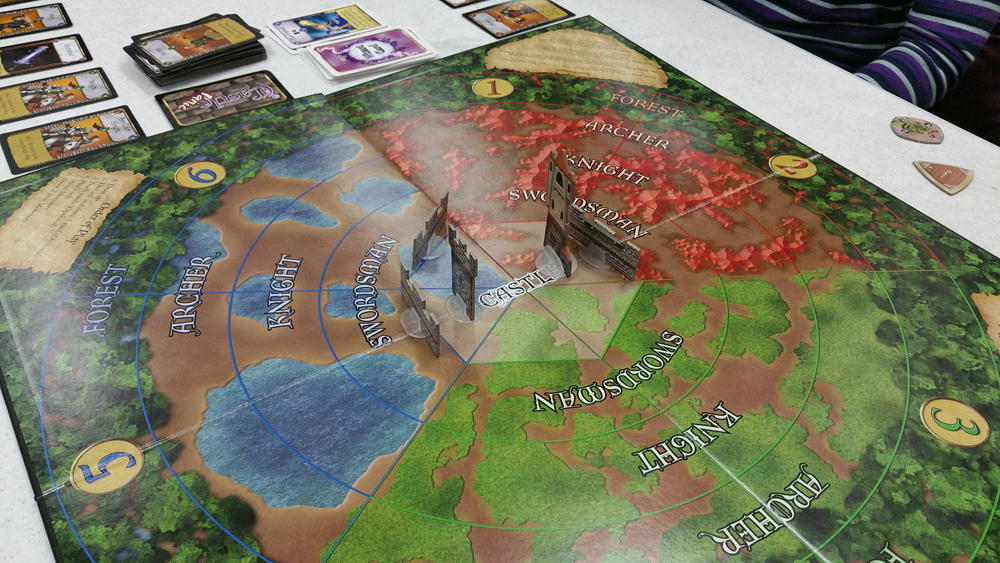 It was another great night and a really fun chance to show off the expansion and meet fans of our games. We want to thank Gary for inviting us out to Blakfyre Games and all the folks that came out to make it such a fun event.
Our next appearance in Salt Lake City will be at Game Haven in West Jordan from 5 p.m. to 9 p.m. this Saturday, February 28. See you there!
Want to see the intensity in action? Check out this video we took during gameplay.