Thursday night was our last store visit in Utah, and we spent it at the Game Haven store in Tooele. (Pronounced "two-EL-uh" in case you aren't from around here or haven't spent weeks asking locals how to pronounce the names of their cities.)
We weren't sure what to expect since Tooele is a smaller town outside of Salt Lake, but Riley, the store owner, did a great job promoting the event, and we were busy all night!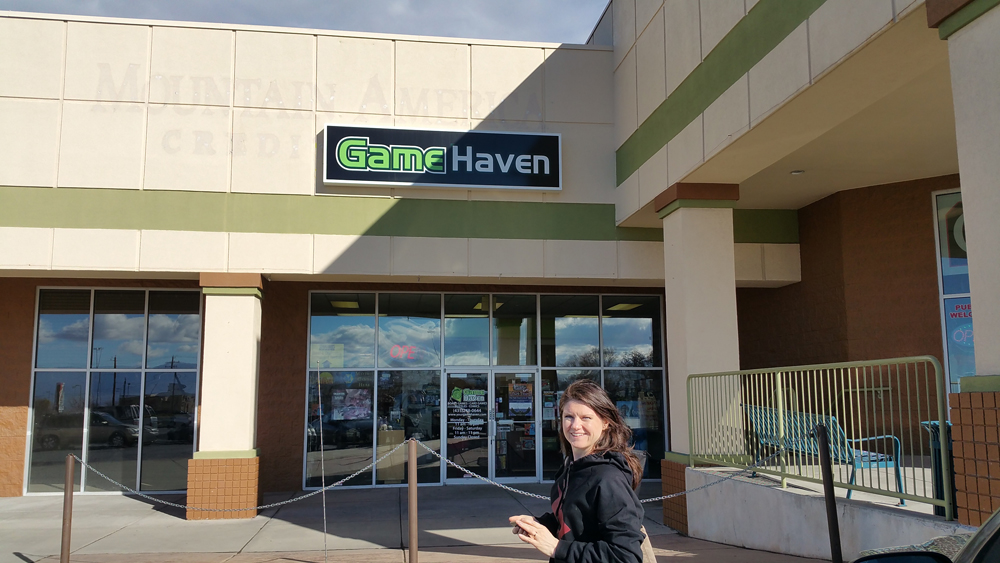 We had a fun group of fans show up who were excited to see the new expansion and meet The Dark Titan up close and personal. Our initial group included a first-timer, so we let them experience just Castle Panic with The Dark Titan to see what that is like.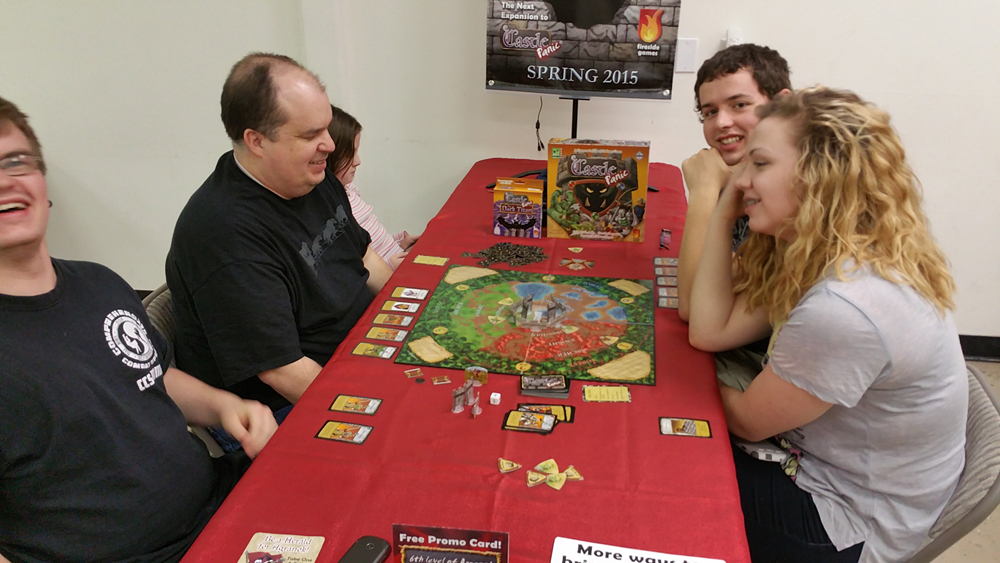 Before they had even finished their first turns, a double boulder combination took out 2 Towers and left them on the defensive. The pulled together quickly and drove off the next few waves, even slaying Agranok before he could cause too much damage. Things got hairy for a while, but in the end the last monster fell with a tower still standing, and our heroes erupted into a furious hurrah.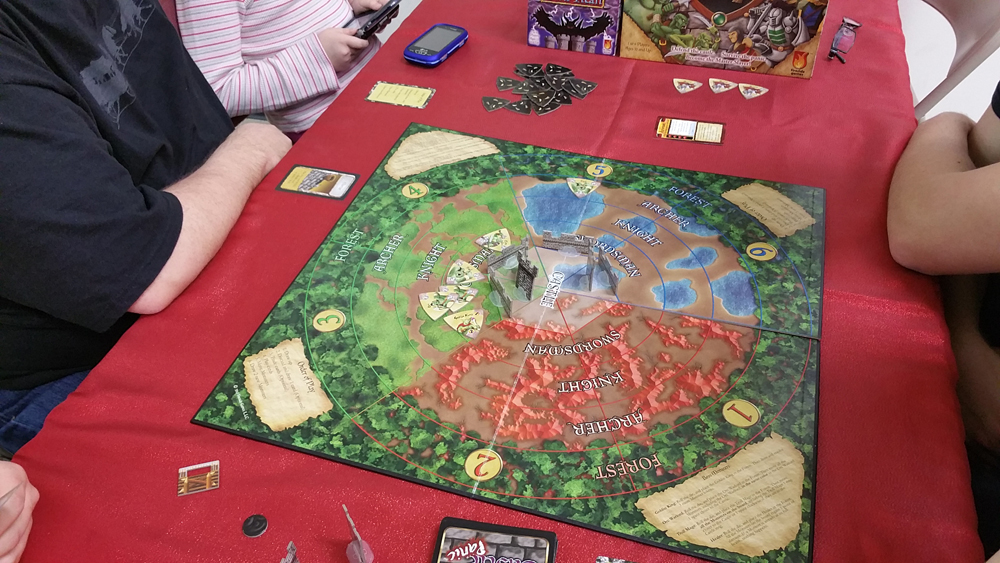 Before we could even say goodbye and set up the next games, we had new players lined up and waiting to get their games signed. It's always a treat to meet fans and hear their stories, and we had no shortage of that at this event. Once the ink was dry, we had games of both Castle Panic with The Dark Titan as well as Castle Panic with The Wizard's Tower and The Dark Titan up and running.
Our group of Castle Panic players fought bravely, but in the end Agranok and his army proved to be too much. Meanwhile, our team of defenders in The Wizard's Tower combo started losing Walls quickly and a few Towers followed soon after. Things went from bad to worse, to not so bad, to very bad and back again. It was a nail-biter as our teammates lost Walls as fast as they built them, but in the end the last Monster fell with 2 Towers still standing and victory was theirs.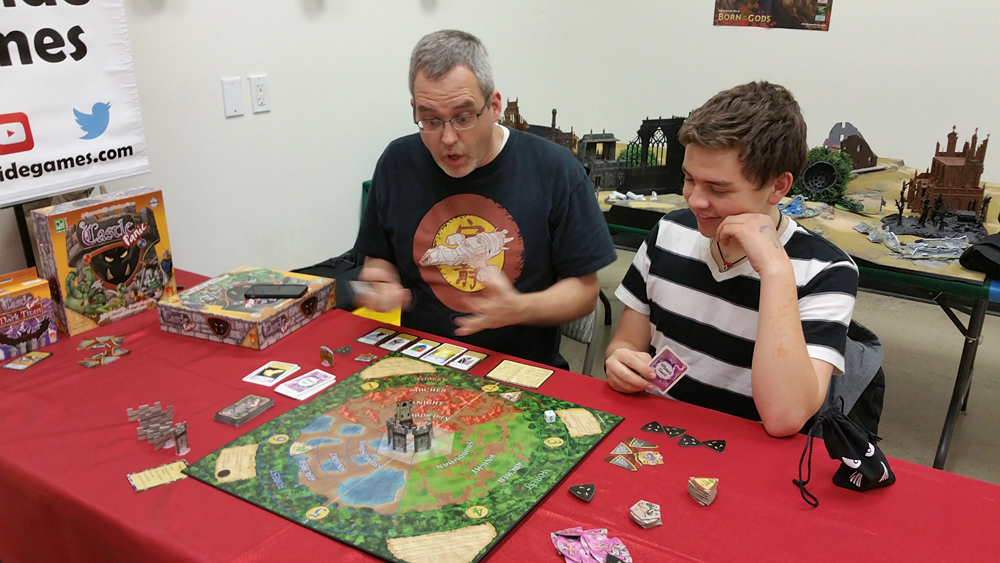 We wrapped up the night with a few more signings and some talk about design, new games, and future plans. All in all, it was a great way to wrap up our time here in Utah, and we want to thank all the fans who came out to all our events or supported us online.
The Dark Titan will be in stores on April 1st, and if you pre-order it from our website right now, you get the Level 6 Promo card of Agranok that we've been giving away during this tour for free!
We're headed to the GAMA Trade Show, which happens in Las Vegas next week, and we'll be making some super-cool announcements. So stay tuned to our blog, Twitter, or Facebook for more info!
Take a look inside the Game Haven – Tooele store in this video: