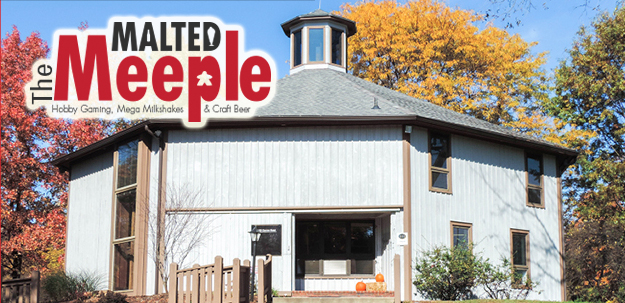 We are honored to be the featured publisher for The Malted Meeple's Publisher Spotlight in the month of April.
The Malted Meeple is a new game café that recently opened up in Hudson, OH, not too far from where our Marketing Manager, Maureen, is based. The Malted Meeple is owned by the fine folks who also own and operate Ravenwood Castle in New Plymouth, OH.
The Malted Meeple offers snacks, hand-crafted milkshakes, and craft beers alongside their selection of board games you can play on-site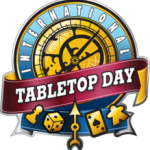 with your party. This is a family-friendly environment and they encourage gaming for all ages. We are really enjoying this growing trend of game cafes and encourage you to seek one out in your neighborhood for a fun dining/gaming combo experience.
In honor of our spotlight, The Malted Meeple is showcasing some of our games this month and Kris and Maureen will be heading out to their location on International TableTop Day on Saturday, April 11 to play games with patrons and hand out some fun promos.
If you are in the area we invite you to join us on April 11 for a fun day full of games, milkshakes, and good friends!
We met the Malted Meeple/ Ravenwood Castle team last year in person after email correspondence and fun social media banter. They have grown to be fast friends of ours. We are happy to be able to participate in their new endeavor and to welcome another great place to get together and play games to our growing list of game stores around the country.