Fireside Games was founded in 2007 when we decided to take our hobby of creating board games and make it our livelihood. Justin had been designing games most of his life, and in 2009 Castle Panic became the first game published by Fireside Games. Since then, we've grown the Panic line and introduced entirely new games to our growing fanbase.
We are committed to bringing joy and shared experiences to the world and are convinced that board games are a fantastic tool toward that end. We love hearing from people all over the world about how our games help them reconnect with friends and family, even in this hectic, digital world. We're proud of the experiences we create, and we are thrilled when we can help you to bring fun home!
Our Mission
To create fun, innovative, accessible board games that everyone can enjoy
Our Values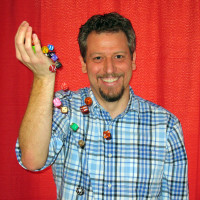 As the Chief Creative Officer for Fireside Games, Justin De Witt spends a lot of his time rolling dice and mumbling to himself. As the primary game designer, graphic designer, and production artist for the company, he wears many hats, although strangely enough he never wears actual hats. His love of giant robots, monsters, and spaceships borders on the obsessive.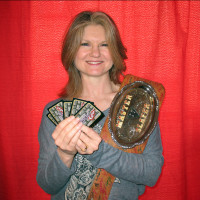 As CEO, Anne-Marie De Witt manages the finances and guides strategy development. She also designs games, writes and edits, and pitches in wherever necessary. She loves short stories, '70s music, camping, and high ROI. If she could have any superpower, it would be regeneration. But she wouldn't say no to fire-breathing either.
As we continue to grow, we may, from time to time, have the opportunity to add to our team. For more information about careers with Fireside Games, visit our Careers page to learn more about current openings.