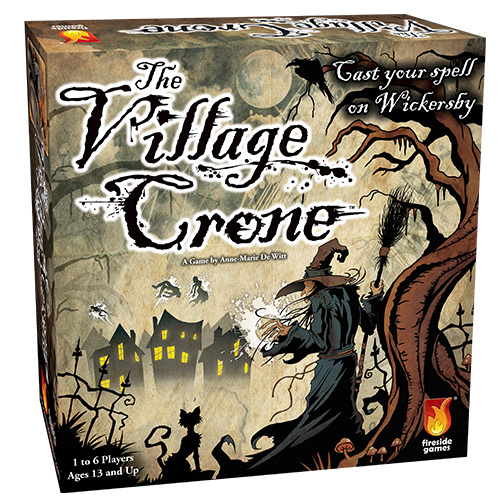 You and your fellow players are medieval witches who have stumbled upon Wickersby, a village without a crone in this worker placement, resource management game with spellcasting!
Designed by Anne-Marie De Witt

Learn How to Play
Download a copy of the RULES. (PDF)
NOTE: This version of the rules is current as of 08-20-2015 and includes the revision to the Unbinding spell.
Read The Village Crone FAQ.
Download a printable patch for the Book of Spells section referencing the Unbinding spell ingredients.
Game Includes
Rulebook

1 Broom

3 Love tokens

6 Frog tokens

6 Villagers

6 Binding Rings

6 Plastic stands

30 Familiars

6 Modular Boards

144 Ingredient cards

50 Witch's Scheme Cards

6 Books of Spells
Wickersby is built from 6 modular boards, with different locations holding the ingredients flour, fire, silver, and soil. Send your familiars out to harvest these ingredients and use them to cast spells in order to complete Witch's Scheme cards. Each of the cards is worth 1, 2, or 3 points, which also indicates how difficult the scheme is to complete. Make villagers fall in love, turn them into frogs, or teleport them to different locations as you work to complete your Witch's Schemes. Every scheme you complete brings you closer to the 13 points needed to win and be declared The Village Crone!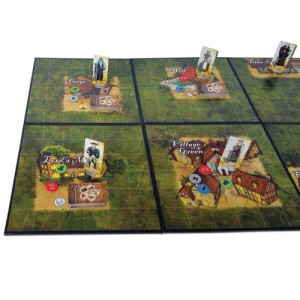 The board consists of 6 modular pieces for varied layout and different challenges.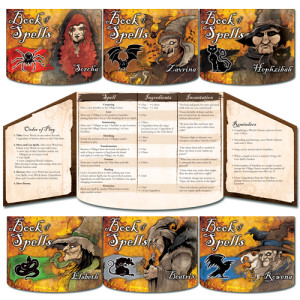 Spell books act as reference guides for Spell effects, Ingredients, Incantations, order of play, and more.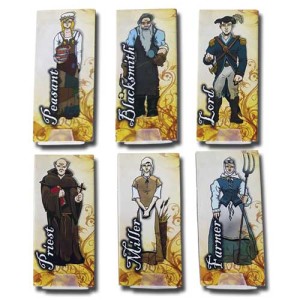 Cast your Spells on the Villagers to achieve your Schemes to gain points.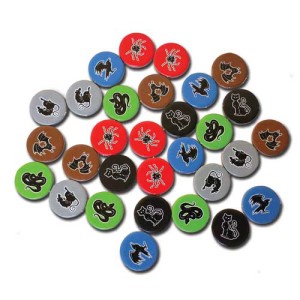 Place your Familiars strategically to harvest Ingredients for your Spell.
Combine Ingredients needed to make the Spell you want to cast.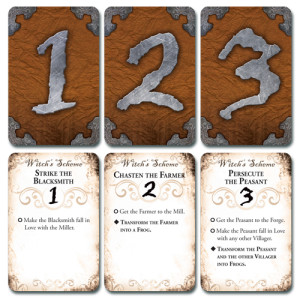 Complete your Witch's Schemes to earn victory points.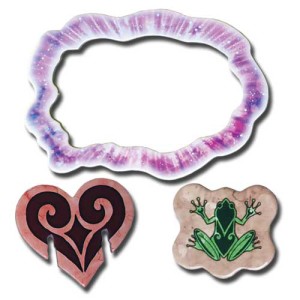 Use the tokens to indicate which Villagers or Locations are cast under spells.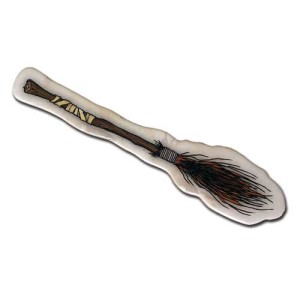 The Broom token is passed each round to indicate which player started the round.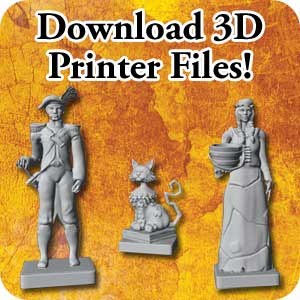 3D printer files for all the components in the game are available to download for FREE!
PLEASE NOTE: Some printing services and/or programs may require you to enter the dimensions for the item to be printed. Please consult the ReadMe.txt file included in the download for a chart of proportional dimensions for all the pieces to fit your game appropriately.