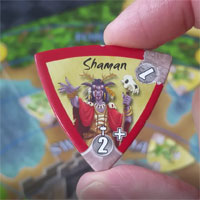 If you've been wondering what it's like to build catapults, lay traps, and fight off siege engines in Engines of War, the 3rd expansion to Castle Panic, we've got what you need! You can now check out our Engines of War how-to-play videos to learn how to use the Engineer to build equipment, survive the Shaman, and more.

If you're already a pro at building and want to combine Engines of War with the other expansions, check out our videos for playing with The Wizard's Tower and The Dark Titan!


If you're ready to try your hand at all this crafting, pick up a copy of Engines of War and experience how the Panic is building!