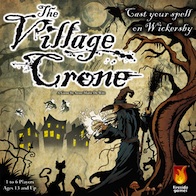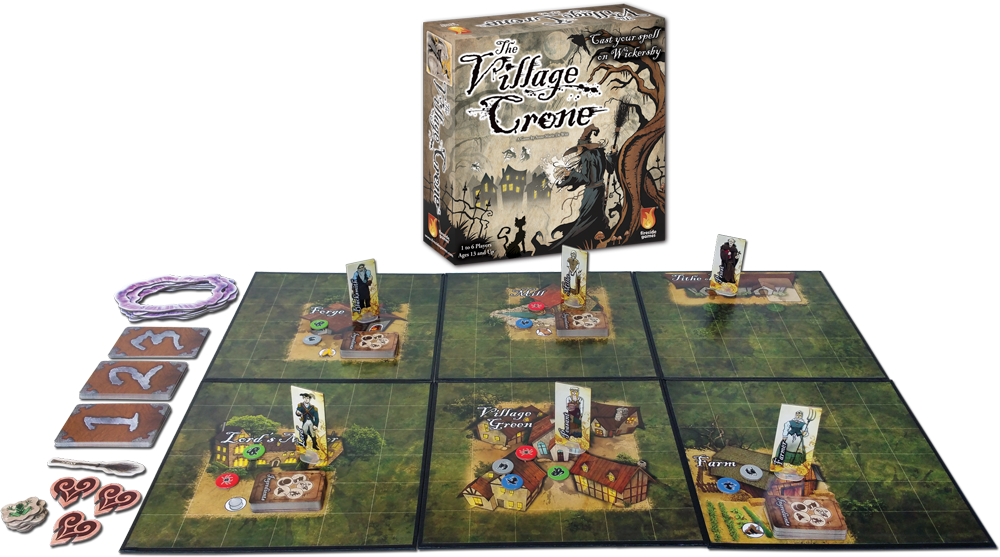 Witches aren't just for Halloween anymore! Find out why YOU should be playing The Village Crone through recommendations from gamers like you in this Review Roundup for our newest game (released September 30).
Dave Banks at Geek Dad flatters us with his comments on the components and gameplay quality, "I really appreciate Fireside's devotion to quality, both in gameplay and components. Everything looks and feels top-notch, making for a great gaming experience… …I think Fireside is great at coming up with little twists that affect gameplay positively…"
"The game is easy to learn and play, but offers enough depth to keep players interested," according to Mike N. over at Nerds of a Feather in his recap of the best games at GenCon.
Caylie Sadin from Nerdy But Flirty fell in love with The Village Crone when she first saw it at GenCon 2015, "The game is really fun to play, the art is beautiful, and the theme is awesome."
She really likes the thematic use of spell-casting in this one: "One of the mechanics that makes the game super enjoyable is that every time you cast a spell, you have to say the incantation too. It helps players get into the spirit of the game."
You can check out Caylie's interview with Anne-Marie De Witt, the designer of The Village Crone, over on the Nerdy but Flirty website.
The Domestic Geek echoes Nerdy but Flirty with her praise, "I can't get enough of this game." You can watch Brittany's Unboxing Video and her Video Review over on her blog or YouTube channel.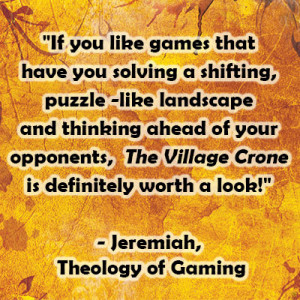 Jeremiah from Theology of Gaming enjoys the thinking aspects of the game:
"The interaction is great, the board is constantly shifting, and there's a lot of guessing who's doing what and trying to block them, or at least trying to stop other players from moving the pieces you need out of the ares in which you need them. You're right, it is very much puzzle-like. And I like that a lot!"
The praise for this game is summed up nicely by Ryan Morgenegg over at Deseret News, "The Village Crone has a great theme and beautiful components."
There you have it, folks! The Village Crone is a worker placement, resource management game with a puzzle-like quality and continually shifting landscape. Learn more about The Village Crone on our information page and pick up a copy at your Friendly Local Game Store today!