Out of Print
Munchkin Panic is a semi-cooperative board game that blends the all-for-one gameplay of Castle Panic and the all-for-me gameplay of Munchkin.
In this hybrid game, the Munchkin Monsters have found the Castle Panic towers and are on the rampage!
Players must balance their self-interest with the cooperation necessary to survive. If players get too greedy, the Monsters will stomp the Castle flat while the players are too busy fighting amongst themselves.
Game Info
Designed by Anne-Marie De Witt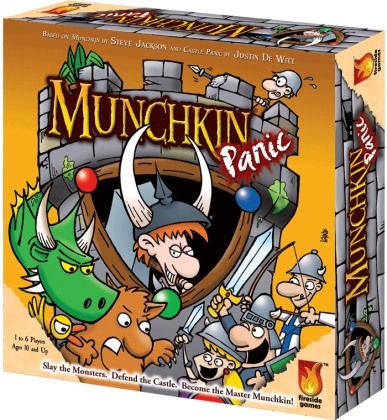 Munchkin Panic is part of our Panic Line of games built on similar mechanics, but offering different experiences. Castle Panic and Dead Panic are variations in The Panic Line as well.
Game board
Rulebook
45 Castle cards
28 Treasure cards
39 Monster tokens
Monster bag
6 Walls
6 Towers
2 Fortify tokens
1 Flask of Glue token
1 Munchkin D6
6 Reference cards
1 More Munchkin Mini-Expansion
More Munchkin Mini Expansion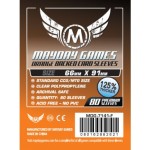 Get some Instant Gratification!