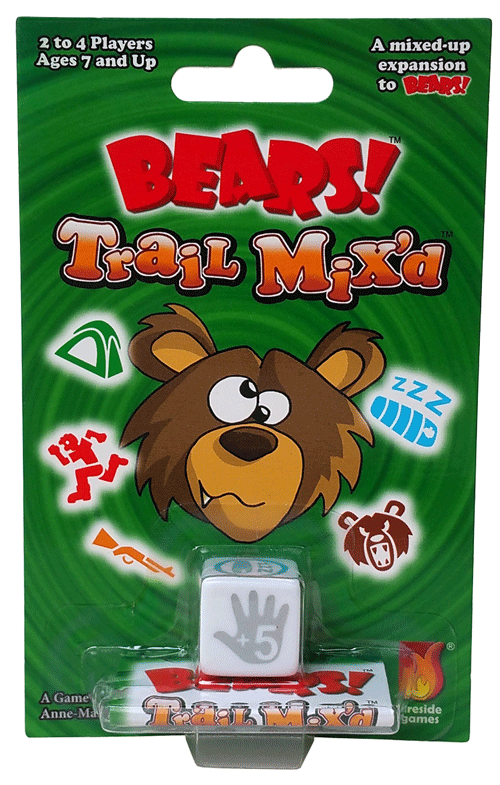 Summer is approaching, and with it family gatherings and camping trips. What better way to add some extra fun to your outdoor adventures than with a portable, fun, family game?
Our popular fast-paced, dice-pairing game Bears! is getting a brand new expansion in June and it is now available for pre-order!
Bears! Trail Mix'd introduces a new die with six new faces, each triggering a new scoring rule/strategy for each round of the game. Add this to your existing copy of Bears! to really shake things up and test your speed and decision-making in the heat of the moment.
Bears! and Bears! Trail Mix'd are easy to teach your non-gaming friends and family. Fast play time keeps everyone engaged and gets even the shyest member of the family shouting "Bears!" at the end of a round.
For more information on Bears! Trail Mix'd visit our information page and watch the How to Play video.
Ask at your local game store or you can pre-order on our website. It officially releases in store June 24, but we will have a limited number of advance copies for sale at Origins Game Fair in Columbus, OH on June 4–7. Visit us in booth #839 to pick up a copy and a special new promo for Bears!