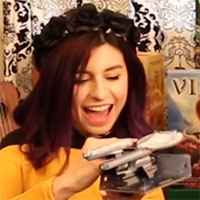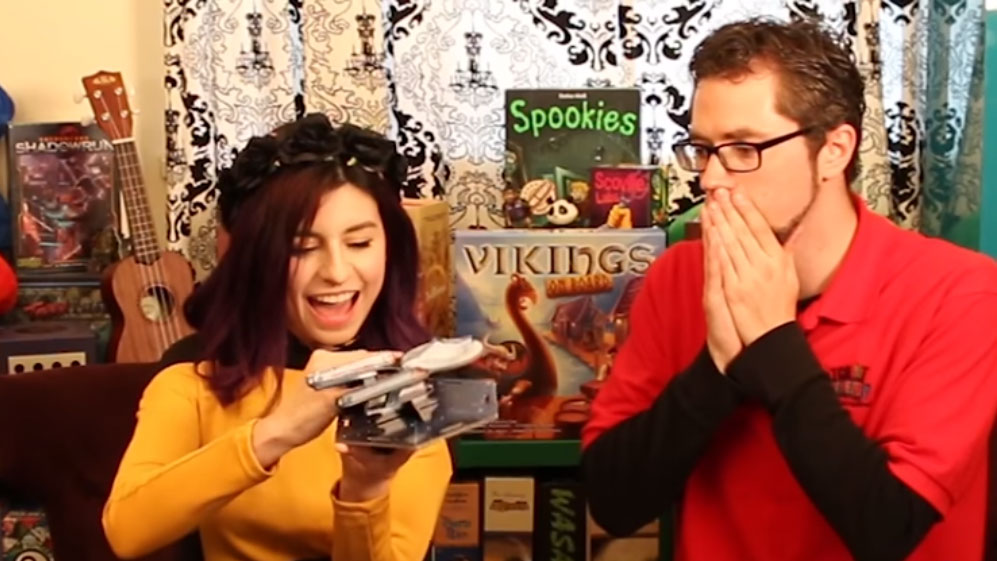 Lt. Uhura: Captain, we are receiving multiple transmissions. They appear to be Star Trek Panic reviews.
Mr. Spock: My sensors confirm they are positively charged.
We are super excited to have launched Star Trek Panic out into the universe and even Mr. Spock agrees it's a hit. If you aren't convinced by his cold, Vulcan logic, then maybe these great reviews coming in from around the web will sway you!
Let's start with this hilarious unboxing video from GameWire, where Pep and Bebo crack open the box and look inside. With both of them being huge Star Trek fans, there is more than a little squee-ing in this one, and it's really hard not watch this with a huge grin.

From there, Vincent Paone at Dad's Gaming Addiction gives Star Trek Panic an amazing 9 out of 10, adding, "Star Trek Panic fires its phasers in true Trek fashion and then some." You can read the short review at dadsgamingaddiction.com or watch the whole video with a detailed breakdown of components and rules right here.

Over at Bower's Game Corner, Forrest Bower's glee is palpable as he exclaims, "A home run, no-brainer. If you're a Star Trek fan, absolutely check this one out." He goes on to add, "This might be one of my favorite games of 2016."

Joel Eddy from Drive Thru Reviews has a hard time containing his enthusiasm as well, stating, "It's really, really fun. It just puts you right into that fun aspect of Star Trek." He also says, "If you're a fan of any of the other Panic games I would 100% pick this up." We couldn't agree more!

Trent Howell of The Board Game Family proudly declares that "Star Trek Panic is a blast!" As a long-time fan of Castle Panic, Trent has to admit "Star Trek Panic now tops the list as my favorite of the "Panic" board games."
If you want to boldly go where no Panic has gone before, you can pick up a copy of the game in our store right now. If you're still not convinced, make sure to visit us at Gen Con this year in booth #743 to play a demo, pick up the exclusive promo card, and get an extra U.S.S. Enterprise with purchase!
Live long and prosper!