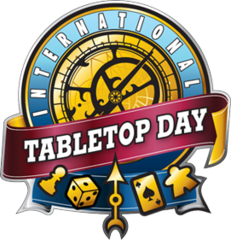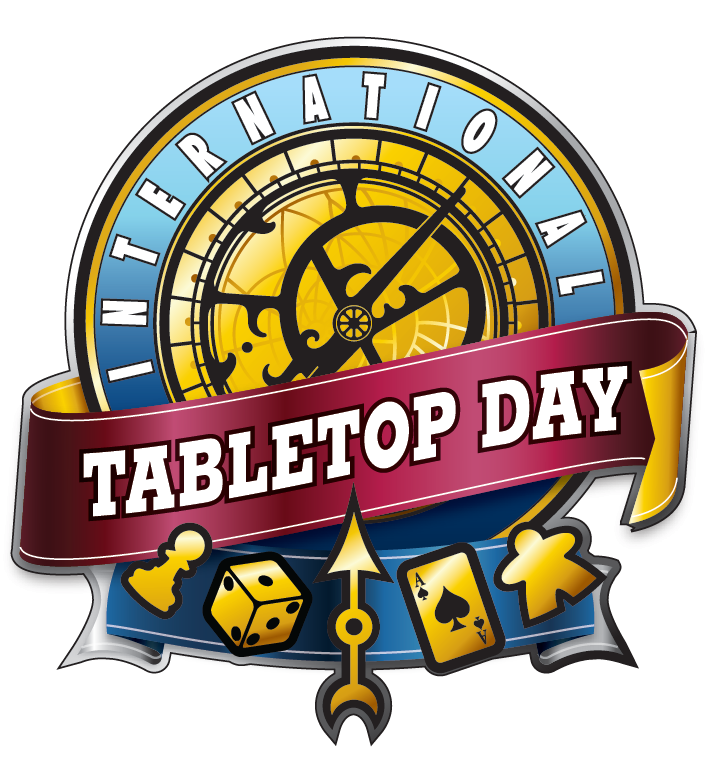 This year for International TableTop Day we are spreading the love of gaming around by participating in several TableTop Day events.
Justin and Anne-Marie got called up to the big leagues, folks! They will be in Burbank at Geek & Sundry's flagship party to teach Castle Panic fans all about The Dark Titan. It will be our first time at the TableTop studios and we're excited for this opportunity.
We will also have official representatives at two other locations around the country to celebrate this gaming holiday in style.
Edgar, our new Volunteer Program Coordinator, and several of our awesome volunteers will be at Dragon's Lair Comics & Fantasy in Austin, TX sharing our games and getting to know the local Austin area gamer community. If you are in or around Austin, be sure to stop by and say hi and welcome him to the Fireside family!

Kris and Maureen will be at The Malted Meeple in Hudson, OH. The Malted Meeple is a newly opened gaming café that serves fancy milkshakes and craft beer alongside gaming fun. They are featuring Fireside Games in their Publisher Spotlight for the month of April, so if you like our games and are partial to ice cream or beer, you should swing by and see what they have to offer. (Kids are very welcome, it is a family-friendly atmosphere.)
We will be showing off The Dark Titan, the brand-new expansion to Castle Panic. We'll have other games in the Panic Line available as room and interest allow.  Castle Panic was featured on TableTop in 2013. You can watch the episode if you haven't seen it yet to get up to speed on the base game in preparation for this year's events.
Our special Castle Panic towers are exclusive to International TableTop Day and are included in the retailer kits distributed before the event. Ask your FLGS about them and the other awesome swag included in those kits. We will also have our special Level 6 Agranok promo cards for The Dark Titan at the events we'll be attending, so be sure to ask for one if you see one of our representatives.
We want to see what you're playing and who you're playing with! You can use the official International TableTop Day hashtags #GatherYourParty and #tabletopday to tag your photos, or tag us using @firesidegames, #CastlePanic, #TheDarkTitan, #DeadPanic, or #MunchkinPanic.
Let's fill the world with fun on Saturday, April 11, 2005 and show everyone how awesome boardgames are!