The COVID-19 outbreak has affected people in unexpected ways. We're all trying to be careful and prevent the spread by staying home, which presents other problems. How do you stay entertained? How do you entertain the kids? This also affects stores, since people aren't walking in and buying as much as they normally would.
This got us thinking about what we could do to help. We have the kind of product that can help get people through this kind of time, but we want to do it in a way that helps game stores.
So, while we are all being careful and protecting one another by staying home, Fireside Games is offering 25% off all products on our website. And if you name your favorite local game store in the Order Notes section, we'll send that store 25% of your payment. We're calling it the Play-at-Home sale and we're hoping it can make things a little easier for families as well as our retail partners.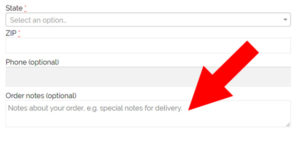 There's no coupon code needed. Your discount will be automatically applied, and it's good towards any purchase on our site, not just games.
We hope you'll all stay safe and take care of each other in this uncertain time. We're looking forward to when we can all get together and play games with you again. Until then, we hope this Play-at-Home sale helps your stay-at-home go a little smoother.
Sincerely,
Justin and Anne-Marie De Witt