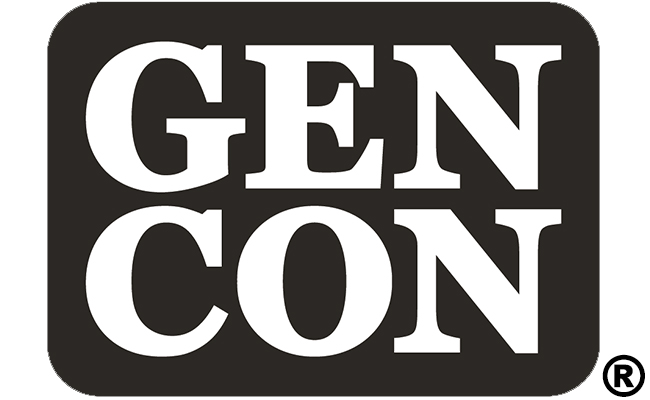 Gen Con is here again! And we're excited to see everyone for the 10-year anniversary of Castle Panic. We'll have events, cool new tchotchkes, demos, and our new releases this year: My First Castle Panic and the Castle Panic Big Box.
Events: We have events of all of our games in Hall D: White. There are 3 tables in the hall going throughout the convention. And Justin will be dressed as a wizard to host games of Giant Castle Panic outside of room 212, by the escalator, in the afternoons. Almost all of them are sold out, but you can search for open events here.
Demos: In the booth (#1316), we'll be running demos of My First Castle Panic, Castle Panic, Dastardly Dirigibles, Bears!, and Here, Kitty, Kitty! Justin will also be available to show you the Castle Panic Big Box in the mornings.
Castle Panic Playmat: Have the whole line of Panic games? How about a playmat to upgrade your copy of Castle Panic? We've got you covered!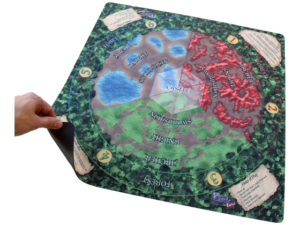 Pin Bazaar: We're participating in the Pin Bazaar again this year! For the first time, we'll be offering a pin of the kitty shown on the cover of Here, Kitty, Kitty! Fans of Castle Panic will also love the 10-Year Anniversary pin from Origins 2019 and the Monster Face pin from 2018 Gen Con. You can buy them for $4.95 a piece or get one free with a purchase of $40 or more.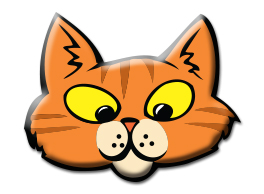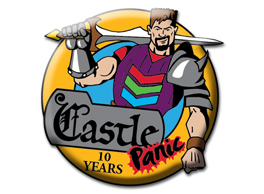 Promos: With a purchase of any game, you'll receive a free promo. You can also simply buy a promo if you already own the game. We'll even have the 2019 International Tabletop Day Tower for Castle Panic there!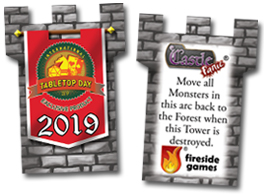 Deals: In addition to all of the games in our catalog, we will have a special discount bin where you can pick up games at great prices before they go out of stock.
Stop by and see us at booth #1316. We're so excited to see you there! Safe travels!