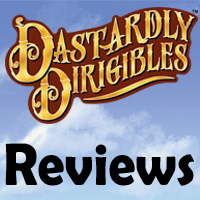 Another day, another set of great reviews for our plucky little airship building card game, Dastardly Dirigibles!
The Deseret News weighs in:
"Dastardly Dirigibles is a relatively simple design with some interesting elements that come together under a delightful theme."
The wonderful folks over at Mid-Life Nerd Crisis have declared:
"This one may be my new favorite game! A++"
Jason Meyers over at I Slay the Dragon.com has written a great review of the game absolutely chocked full of Victorian slang praise! Highly recommended reading for the fashionable steampunk.
"Like its behemoth titular airships this one's head rests loftily in the clouds.  Its nonchalant and mischievous twist on set collection honors its Steampunk inspiration and gives it a distinctiveness."
Dale Yu at Opinionated Gamers.com has this to say about our airship escapades:
"Dastardly Dirigibles is a filler with meaningful decisions… and I'm enjoying it a great deal." ". . . the perfect addition to my "games to play with non-gamer family" as well as nice opening game for game nights."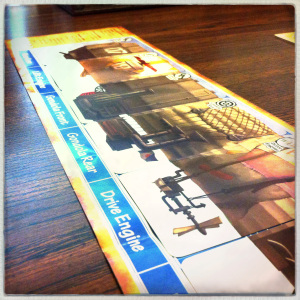 Patrick Cossel over at The Forge Herald had some great things to say about our game:
"To the person, we all agreed this game was a lot of fun."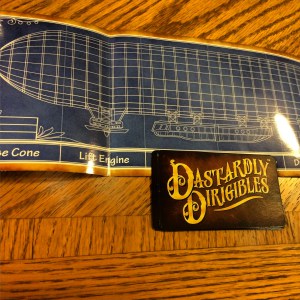 Not only that, but we were awarded the Forge Herald Stamp of Approval. Quite splendid indeed! We love hearing about folks enjoying building their airships and knapping a good part from their fellow engineers. May the winds be at your back!