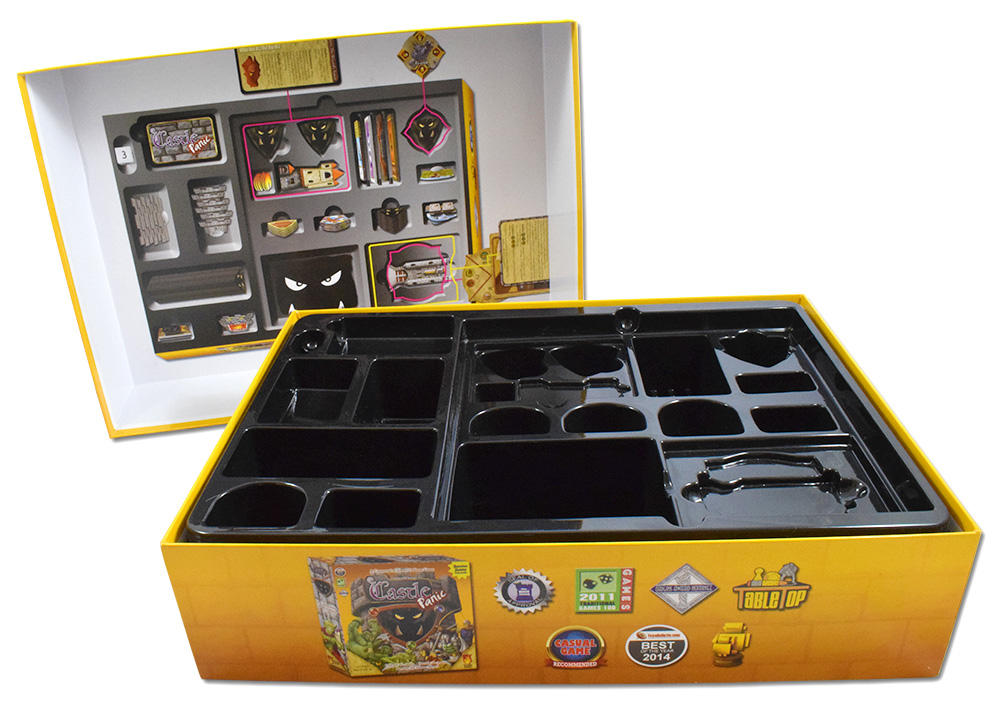 From pins to playmats to the perfect storage solution, we've added a bunch of new items to our online store.
The Big Box . . . BOX: For fans who have everything Castle Panic (or almost everything) and just need an awesome place to store it, we are excited to offer the Castle Panic Big Box Box for pre-order. It's the same collectible box and insert, plus the promo items and rulebook, first offered in the Castle Panic Big Box but without any of the other components from Castle Panic or its expansions. We'll be taking pre-orders for the Big Box Box until September 30th. Then we'll update everyone with the final shipping information. This will be the only way to get the box, so if you don't pre-order, you won't be able to get it.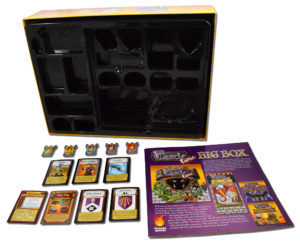 Kitty Pin: If you missed out on the Pin Bazaar at Gen Con, we've got you covered with the Here, Kitty, Kitty! Pin. Now you can take home the big orange kitty from the cover of Here, Kitty, Kitty! with this adorable pin.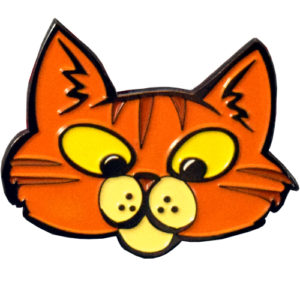 Promo Tower: Looking for a new promo? The 2019 International TableTop Day promo tower is now available. This special piece features a rule where all the Monsters in the same arc as the tower are pushed back into the Forest if the tower is destroyed.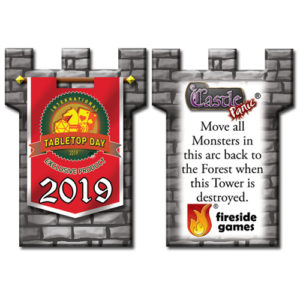 Playmat: The Castle Panic playmat makes a great way to upgrade your game, or the perfect gift for the Castle Panic fan who's looking for something special. It's the same size as the game board with the same artwork but printed on 1.5mm neoprene.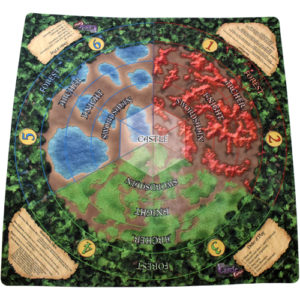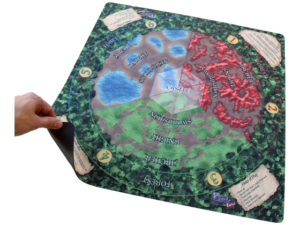 You can find all these plus games, promo items, mugs, tumblers, t-shirts, and more anytime by visiting our store. Bring fun home with just a click!